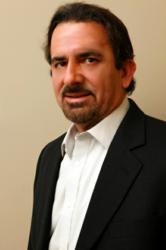 South Gate, CA (PRWEB) January 23, 2012
Robert Mastrapa has joined Glasswerks Inc. as the Operations Manager at the company headquarters in South Gate, California.
With over 30 years in the glass industry, Mastrapa has many talents to share with the Glasswerks team and our customers. Impressed that Glasswerks' "lead(s) the industry in quality and lead time, and the amount of fabrication is incredible," Mastrapa is focusing on building a strong team who can continue the priority of customer service. Additionally he brings his knowledge of Lean Manufacturing, a production practice that focuses on the reduction of waste in the work place, especially focusing on the "6S system" - a tool for creating and maintaining an organized, orderly, clean and safe work environment. These tools, once carried out, will enhance Glasswerks position in the market place.
Beginning his career as an expeditor, his leadership talent was quickly recognized and he moved up to Department Supervisor. His ability to guarantee that customer orders were met on time and with high levels of accuracy grew to include ensuring all production needs were met according to schedule. Continuing to rise and becoming Assistant General Manager, he was able to make dramatic improvements in many areas, including workplace safety, customer satisfaction, and process improvement. Robert Mastrapa was instrumental in improving overall lead-time - an ability that will benefit the Glasswerks customers immensely. There is a multitude of things that could be shared about Mastrapa and the talents he is bringing to Glasswerks. We will certainly see his positive impact here at Glasswerks in the coming months.
###