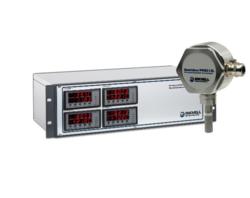 Rowley, MA (PRWEB) January 24, 2012
A major public transportation operator recently installed the Michell Instruments Liquidew I.S Moisture Analyzer to check levels of dissolved water vapor in Liquid Petroleum Gas (LPG) fuel. As a direct result of the installation of the Liquidew I.S, both time and money spent on bus repairs has decreased.
LPG fuel is becoming an increasingly popular choice for public and private transportation as it has significantly lower CO2 emissions, causes less wear on engines and also reduces engine noise. However, LPG fuel does contain high levels of water vapor which may lead to ice formation in the winter months resulting in blocked fuel lines. Another concern is that large amounts of dissolved water vapor can also damage fuel sensors. Both instances will take vehicle off the road for repairs.
To ensure optimal performance of their fleet of buses, the operator applies a quality check to every LPG tanker delivery using the Michell Liquidew I.S Moisture Analyzer which measures dew points as low as -100°C with an accuracy of ±2°C. This dew-point sensor will directly indicate the temperature at which dissolved water vapor in the LPG will start to form water or ice.
This is ideal for companies such as bus operators as they can tell immediately from the display of the Liquidew I.S whether to accept or reject the delivery.
About Michell Instruments:
Michell Instruments is the international leader in the field of moisture, humidity and oxygen measurement solutions. With over 30 years experience, Michell designs and manufactures a wide range of transmitters, instruments and systems capable of measuring trace moisture, oxygen and hydrocarbon dew point in a vast range of applications and industries including compressed air, power generation, process, oil and gas, petrochemical, pharmaceutical and many more
###