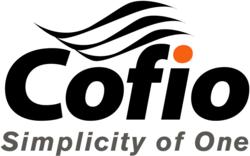 . . . the industry's only truly unified data protection solution.
San Diego, CA (PRWEB) January 24, 2012
Cofio Software has named Scott DeWall as Director of North American Channels. Scott has been in senior management and leadership positions in the enterprise storage industry for 25 years, including prominent roles at Scale Computing, Bell Microproducts, Pillar Data Systems, StorageTek and ADIC, and was awarded the CRN 2010 Channel Chiefs Award. As a member of the Cofio Software management team, Scott brings a deep strategic and tactical understanding of the worldwide enterprise storage industry and its channel reseller, systems integrator and distribution partner ecosystems.
"We are delighted to have Scott join the Cofio management team. His proven track record of driving a storage focused channel are a natural fit for Cofio's strategic objectives for 2012 and beyond," stated Tony Cerqueira , CEO and Co-Founder of Cofio. "Scott's ability to apply high-impact programs, and policies that drive demand creation is very timely for Cofio's on-going success as we continue to win customers with the industry's only truly unified data protection solution."
Cofio is actively recruiting partners to its PartnerAdvantage program to work with the Cofio sales team to promote and resell AIMstor, its flagship Unified Data Protection solution for both physical, virtual, enterprise and cloud environments. AIMstor represents a true paradigm shift in the data protection arena through its WUI (Workflow User Interface) which provides the industry's first true "whiteboard" interface and together with its and real-time backup schemata, eradicates the traditional separation of backup, business continuity and disaster recovery.
The opportunity to represent Cofio's AIMstor through the PartnerAdvantage program brings both incentive and a differentiator to data protection market resellers and distribution partners. All too often, products quickly saturate the channel, offering little time to allow a partner to bring new technology and functionality to their customers. By design, Cofio's AIMstor and PartnerAdvantage programs offer substantial cost savings to customers and disruptive sales opportunities with increased profit margins to its partners.
About Cofio Software, Inc.
Cofio is the creator of AIMstor software, which unifies Data Protection, Workflow and Compliance. As a next generation application, AIMstor is highly efficient as a replacement alternative to legacy backup and recovery infrastructures. AIMstor currently has several patents pending with the USPTO. Cofio is a global supplier of storage software with offices in the US, Asia and Europe. For more information please visit: http://www.cofio.com
Copyright (C) 2012 All rights reserved
All Copyrights and Trademarks are property of their respective owners.
###