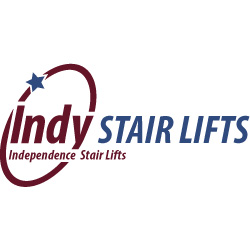 Glens Falls, NY (PRWEB) January 24, 2012
Inability to ascend a flight of stairs with ease is a significant mobility hindrance. An individual, as a result, is confined to one floor of a home or building. Stair lifts are a solution to this predicament. Yet, many models have limited capacities and sizes, typically able to lift no more than 350 pounds. For increasing mobility and independence for all individuals, regardless of size or ability, Indy Stair Lifts is introducing the Indy XL stair lift. Able to lift up to 500 pounds and adjustable to nearly all body shapes and sizes, the Indy XL offers the greatest lifting capacity in the industry.
The Indy XL retains many of the Indy Pinnacle features. While only able to lift 350 pounds, the original Indy Pinnacle is the brand's most efficient and compact residential model and operates up to 40 trips during a power outage. The device is additionally equipped with safety sensors, which stop the stair lift when it encounters an obstruction, and indicator lights. For convenience, the original Indy Pinnacle is equipped with adjustable height and a swivel seat for easy entry and exit.
Taking the original's capabilities to the next level, the Indy XL features a 25-inch wide, heavy-duty seat with an extra-high molded seatback and tougher arm and footrest frames. Equipped with the same drive technology as the original, the Indy XL upgrades to a higher horsepower motor and heavier hardware and requires little to no maintenance. The stair lift is additionally outfitted with an integrated, easy-use constant pressure control switch.
Part of Nationwide Lifts, Indy Stair Lifts offers products for residential and commercial settings and has carefully put together an extensive product line designed to meet all needs. All stair lifts are backed by one of the strongest warranties in the industry. Taking abilities, sizes, and locations into account, the company offers various compact, standard, outdoor, custom curved, and platform wheelchair stair lifts for home and commercial uses. Because of sizes and capabilities, Indy Stair Lifts' products make increasing independence and mobility possible and affordable for many homeowners and workplaces.
As America's leader of home elevators, Nationwide Lifts offers products designed to improve mobility and safety inside homes and commercial structures. Aside from stair lifts, residential elevators, dumbwaiters, and wheelchair lifts round out the company's product lines, with customization available for many fixtures. In aiming to meet each customer's needs, Nationwide Lifts provides a network of offices across the United States and around-the-clock, all-day telephone support. Press release services and search engine optimization provided by Keyword Performance.
# # #