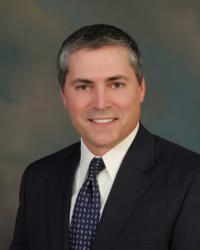 "It is very encouraging to be recognized for meeting the stringent COE accreditation guidelines," said Mitchell. "As with any treatment plan, long-term follow up is essential to positive outcomes."
Charleston, SC (PRWEB) January 24, 2012
Roper St. Francis Healthcare(RSFH) announced today that the system's Bariatric and Metabolic Services program has been named an ASMBS Bariatric Surgery Center of Excellence® by the American Society for Bariatric and Metabolic Surgery(ASMBS). The accreditation is a known quality indicator and serves as the golden seal of approval in healthcare for bariatric medicine.
ASMBS Bariatric Surgery Center of Excellence® accreditation is a way of evaluating quality, patient safety and the actual delivery of patient care in bariatric (surgical weight loss) services.
To earn a COE designation, the RSFH program and C. Kenneth Mitchell, Jr., MD, medical director, Bariatric and Metabolic Services and a RSFH Physician Partner, underwent rigorous review followed by a site visit. All aspects of the program's surgical processes were closely examined and data on health outcomes was collected.
"It is very encouraging to be recognized for meeting the stringent COE accreditation guidelines," said Mitchell. "As with any treatment plan, long-term follow up is essential to positive outcomes."
Obesity is a progressive disease that often leads to other medical issues, such as diabetes, heart disease, stroke and sleep apnea. Bariatric surgery can improve a patient's quality of life and help restore energy levels.
Roper St. Francis Healthcare's Bariatric and Metabolic Services focuses on a patient's long-term success and support. Offerings include gastric bypass, gastric banding and gastric sleeve resection, as well as a lifetime time of support post surgery.
Bariatric surgery information sessions are held Thursdays in the Mall Classrooms at Bon Secours St. Francis Hospital located at 2095 Henry Tecklenburg Drive. To register, or for more information, please call (843) 402-CARE.
About Roper St. Francis Healthcare
Serving South Carolina's Lowcountry for almost 200 years, Roper St. Francis Healthcare is the area's only non-profit health system and is dedicated to the mission of "Healing All People with Compassion, Faith and Excellence." With more than 100 facilities across 7 counties, the system's hospitals include Roper Hospital, Bon Secours St. Francis Hospital and Roper St. Francis Mount Pleasant Hospital. The system employs a network of more than 200 doctors and has a medical staff of more than 800 physicians covering all specialties. Roper St. Francis Healthcare's more than 5,300 employees pride themselves on being nationally-recognized through Joint Commission accreditations and awards including hundreds earned for patient, physician and employee satisfaction. http://www.rsfh.com.
# # #