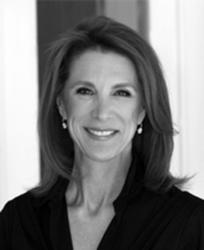 Beverly Hills, CA (PRWEB) January 24, 2012
Linda May, the prominent real estate agent in the Beverly Hills market, has just joined the prestigious Haute Living Real Estate Network. This exclusive circle of leading real estate agents is invited to bring opulent estates and luxury properties to Haute Living readers. May is internationally ranked in the top one percent of all Coldwell Banker realtors. Her expertise lies in marketing distinctive architectural properties. Years of experience have earned May a glowing reputation throughout Los Angeles, with the majority her clients being repeats or referrals. Haute Living Magazine will feature May as an exclusive Haute Living real estate professional.
Read more about her here. http://www.hauteliving.com/luxury-real-estate/agent-Linda-May/651
About Haute Living Real Estate Network
Haute Living Real Estate Network specializes in selecting top real estate professionals, creating the most prominent directory for exclusive listings. The network website is an online destination for all things real estate-related and features daily blog posts providing up-to-date news on affluent markets and real estate developments. Access all of this information and more by visiting http://www.hauteliving.com/hlrn.
About Linda May
With 28 years of experience in the real estate industry, May has earned a reputation for being one of the elite realtors in the Los Angeles market. May's focus is on what she calls the "art of the deal;" she strategizes, sets goals and provides excellent service and follow-through to clients. Her negotiating skills allow for an optimum outcome in each deal.
May's quarterly newsletter, Linda May's Real Talk, gives readers an inside look at the industry and their particular market. May's insights have also been published in the Los Angeles Times, The Wall Street Journal and Beverly Hills 213 Magazine.
As dedicated to the arts as she is to the real estate industry, May is a Charter Founder of the Museum of Contemporary Art (MOCA) and a patron of the L.A. Opera, as well as a member of the L.A. County Museum of Art's Modern and Contemporary Art Council.
###