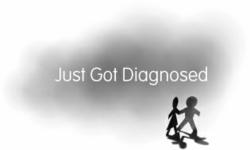 The best starting place for 2012 planning is a commitment to your own self care.
New York, NY (PRWEB) January 24, 2012
Dr. Gary McClain has published an article that addresses New Year's resolutions and provides a rational approach to creating goals for 2012. The article, which is available on his website, JustGotDiagnosed.com, is focused on what to do after the energy behind the initial resolutions has worn off.
"By the middle of January, old behavior patterns are often starting to creep back in," said Gary McClain, PhD, nationally recognized expert, author and founder of JustGotDiagnosed.com. "The problem is that the original New Year's resolutions were too grandiose, and not practical, and were more about who you think you should be than who you are."
Advice for setting a direction for the year include:
1. Let go of the inner voice of self-criticism
2. Don't give in to all-or-nothing thinking that sets you up for failure
3. Stop comparing yourself to other people
4. Remember that your life is about years, not one year. Focus on the big picture
5. Give in to the possibility of change
6. Remember that you are a work in progress
7. Set realistic priorities for the new year, beginning with "taking better care of myself"
8. Celebrate yourself, your successes, your strengths
"The best way to start the new year is to look at your fundamentals and start building from there," McClain said. "Decide where you are going to focus your efforts for 2012. What you want to make happen in your life, and what you can do this coming year – not necessarily to do it all – but to move another step in a positive direction."
About Dr. Gary McClain and JustGotDiagnosed.com
Dr. Gary McClain is a licensed counselor, educator, and author who specializes in working with individuals who have been diagnosed with chronic and catastrophic medical conditions, focusing on issues that include coping emotionally, gathering information, making lifestyle and treatment decisions, managing relationships, and communicating with healthcare professionals. Founded and developed by Dr. McClain, JustGotDiagnosed.com offers information, guidance and inspiration for newly diagnosed patients, their caregivers, and healthcare professionals. Visit http://justgotdiagnosed.com.
###