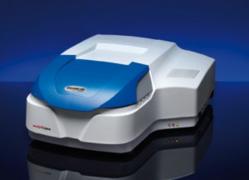 We wanted to create a UV Spectroscopy site in which any visitor can understand the content and learn from it.
Long Island, NY (PRWEB) January 23, 2012
Understanding UV Spectroscopy and what a UV spectrometer is and does can be a tough job. Especially as technology changes so rapidly in this day an age, staying on top of the most up to date methods, techniques, and machines on today's market is crucial.
The folks at UVSpectrophotometer.net have put together a great site that covers all aspects of UV Spectroscopy, ranging from the most basic definitions to the more difficult topics such as understanding how a UV Spectrometer works, this site has it covered. Founder of the site Jim Wise said, "We wanted to create a UV Spectroscopy site in which any visitor can understand the content and learn from it."
Since the launch back in mid-2011, UV Spectrophotometer .net has catered to hundreds of visitors to their site. They expect these numbers to triple for 2012. Their current goal is to have about 10,000 users by the end of 2012.
What is also great about this site is that is allows it's users the ability to contribute information that they have. So not only do visitors benefit from the sites founders, but from all users that log onto the site. The site founders commented that this was the best way to grow and expand the site by letting scientists connect with one another to share ideas and information.
UVSpectrophotometer.net offers information on UV spectroscopy, IR spectrophotometry, Raman Spectrometer, UV spectrometer, and tons of other great information. The content on the site is well written in an easy to read format. The founders of UV Spectrophotometer .net commented that they planned on adding uv spectrometer cuvettes and maybe even a few spectrophotometers to their site.
As every internet user knows, one of the things that people thrive on are reviews. UV Spectrophotometer . net said that they planned on adding a review section to their website in the future. The review section would cover the most modern technologies such as sub-micro spectroscopy, nano-deposition layering, and much more. Also reviews of UV spectrophotometers and flourometers are planned to be added in the near future.
The design of the site is very streamlined and simple to navigate. All the topics are broken down into categories, so a user can easily find what they are looking for. Also there is a conveniently located search box if a visitor cannot find what they need on the main navigation. The colors of the site are easy on the eyes so visitors can stay focused and not have any problems reading the content.
Overall UV Spectrophotometer .net is a great resource for people just getting into UV spectrometer and UV spectroscopy. Visitors to this site will leave with a better, clearly, and more simplified approach to all spectroscopy fields.
# # #