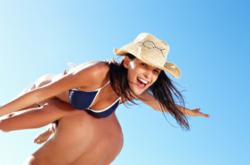 Don't miss the boat, literally or figuratively, by not recovering fully from breast augmentation.
Park City, UT (PRWEB) January 25, 2012
ImplantInfo.com announces an online poll to determine how long most women take to recover from breast augmentation surgery. The site provides new information on breast augmentation healing and recovery.
"Anyone investing time and money in breast augmentation surgery should plan ahead," says Shawn Miele for ImplantInfo.com.
"Many women want breast augmentation surgery but fail to understand what recovery entails and how long it takes. We want real breast augmentation patients to participate in our poll and will make the information available to everyone for free. That way all our readers will understand what it's like to recover from the surgery."
In addition to the breast augmentation recovery poll, ImplantInfo.com has hundreds of pages of information on breast augmentation, including information on breast implants, anesthesia and other topics. Says Miele. "Breast augmentation isn't a one-size-fits-all surgery. Your plastic surgeon is the only one who can properly estimate recovery time and healing is critical to this process."
Things which can aid breast augmentation recovery include:
Taking it Easy
・Keeping New Breasts Compressed
・Resisting the Urge to Scratch at Stitches
・Following Post-Operative Instructions Closely
・Using Cold Packs & Pain Medication (as prescribed)
To get more information about Breast Augmentation and related plastic surgery procedures, visit ImplantInfo.com.
About ImplantInfo.com: A women's guide to breast augmentation and breast implants since 1999, ImplantInfo.com gives consumers free, 24/7 access to information related to implants, surgery and breast health. As a full-service online resource, we make it easy for them to conduct research, search our board-certified surgeon database and join live discussions with women who've had or are contemplating breast augmentation.
###