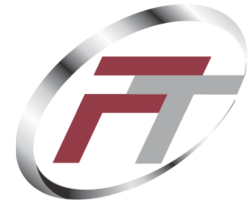 Using floorplanning and design preservation are critical components in achieving timing closure on our large, high performance designs.
Katy, TX (PRWEB) January 24, 2012
Faster Technology adds Advanced Design with PlanAhead™ to the 2012 Training Schedule. This course explores Xilinx's PlanAhead Design and Analysis Tool which provides a faster and more efficient design solution to help achieve FPGA performance goals. The course is scheduled three times in the upcoming months in Longmont (CO), Dallas (TX), and Salt Lake City (UT).
Xilinx's PlanAhead™ tool offers a RTL to bit stream design flow with new and improved user interface and project management capabilities with convenient access through integration with the ISE Project Navigator. With PlanAhead software, users can view implementation and timing results to easily analyze critical logic, and make targeted decisions to improve design performance with floorplanning, constraint modification, and multiple implementation tool options. This information enables tradeoff decisions between RTL Coding and Synthesis and Implementation, with extensive design exploration and analysis features.
The Advanced Design with PlanAhead™ course is targeted for FPGA designers, system architects, and system engineers who are interested in analyzing and driving the physical implementation of their designs to maximize performance and capacity.
Topics include:

Advanced timing closure
Floorplanning large designs
Preserving successful timing results
Team design
With this comprehensive training, students will learn the following: synthesis and project tips, design analysis, creating a floorplan, improving performance with area constraints and Pblocks, designing with different implementation strategies, placement constraints for dedicated hardware resources, and debugging with the ChipScope™ Pro tool.
"Advanced Design with PlanAhead is an excellent follow-on for the Essential Design with PlanAhead introductory course," said John McCaskill, Faster Technology President. "Using floorplanning and design preservation are critical components in achieving timing closure on our large, high performance designs."
In addition to the three public offerings of Advanced Design with PlanAhead™ scheduled in Longmont, Dallas and Salt Lake City, Faster Technology can present this course or any of Xilinx's full line of FPGA training courses privately for a single company. For more details regarding private classes, visit the Custom On-Site Training page on the website.
About Faster Technology:
Faster Technology, LLC develops high-performance Xilinx FPGA solutions that maximize processing throughput while minimizing latency. Targeted designs for the financial, defense, seismic and medical industries provide high performance computing at the very edge of the network connection. The company is a Xilinx Alliance Program Partner and offers custom design services.
Faster Technology is the Xilinx Authorized Training Provider for Texas, Oklahoma, Colorado, Wyoming, Montana, Arkansas and Louisiana and Utah. Courses include a wide range of options from the introductory level to the expert level. Topics covered include: FPGA design, embedded systems development, connectivity, DSP design and HDL languages. Visit the company website to view the complete list of Xilinx training courses.
###