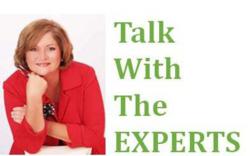 At the frontline there is a 100% understanding of what bothers the customer and 100% knowledge of what to do about it. At the executive level that number drops to 4%.
Atlanta, GA (PRWEB) January 23, 2012
According to a survey done by The Experts Bench, an industry leader for marketing consultants to Global 500 companies, more than 70% of businesses surveyed believe their CEO would define their customers' experiences as excellent or good. But according to stats quoted by customer experience designer Mike Wittenstein during The Experts Bench's recent webinar, only 8% of customers would agree (source: Bain & Co).
The gap can be seen internally in companies as well. "At the frontline [with customer service] there is a 100% understanding of what bothers the customer and 100% knowledge of what to do about it. At the executive level…that number drops to 4%," says Wittenstein, who has enhanced the customer experience for IBM, McDonald's and many other Fortune 500 companies.
So what can be done to close the gap?
Learn and listen. Solve your problems from the information you already have access to. Truly listen to the employees on the frontline and the customers. Leaders and managers should spend a couple days each month in their stores or branches, absorbing information from customers and employees.
Respond and be transparent. "Social media has changed the game," says Claire Dean, Director of Marketing at Symantec. "You can't just talk 'to' customers anymore; they're going to talk to you and about you. As long as you are responsive and authentic in your response, you will see in social media people will give you the benefit of a doubt."
Interact with customers; don't just sell. The customer experience encompasses the way customers feel, what they get from businesses and what is done for them. "It is about capturing the interaction and making it positive," says Datta Nadkarni, a global marketing strategist and consultant who has worked with such brands as Farmer's Insurance and LensCrafters. Positive experiences make good stories and nothing travels faster than word-of-mouth.
More key points from The Experts Bench's webinar "Talk with the Experts—The Customer Journey & Consumer Experience" included approaching the customer experience from all angles—from analysis to design to integration and finally, interaction. For a recording of this webinar or for more information on "Talk with the Experts", contact Cindy Caldwell, eMarketing Manager of The Experts Bench at 866.775.6810 or marketing(at)tebww(dot)com
The Experts Bench, Inc is a global industry leader in providing highly skilled marketing experts to the Global500. The company focuses on marketing intensive industries, with a deep understanding of these clients' environments. Interim marketing engagements empower Global500 companies to execute superior marketing performance quickly and with the necessary functional or industry expertise. The Experts Bench marketing engagements allow clients to execute against multiple initiatives with the highest level of marketing expertise--a cost-effective way to manage marketing human capital. For more information call 866-775-6810.
###