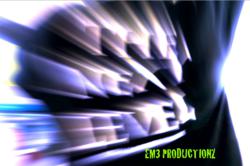 "Darkness cannot drive out darkness: only light can do that." Martin Luther King Jr.
Hallandale Beach, Florida (PRWEB) January 23, 2012
Motivating EM3 Productionz will be shooting their Music Video, "Martin Didn't Die For This" on Thursday January 26th and Friday January 27th with Mosaic Video Production's Music Director, Sergei Luzginov. "Martin Didn't Die For This": Possible Music Video Locations: Sarasota, Miami, Dania Beach, Hallandale Beach. Sergei's work clientele and skill-set is featured on his Tampa Video Production company's website.
This is his 4th Music Video Project with the Hip Hop group in the last 6 months. The first 3 Music Videos; "The Next Level", "Live the Life" and "Christ SWAG" all were filmed on the West Coast in locations of California and Arizona. This 3 Artist Group is affiliated with ASCAP and their Music Videos can be found on their EM3 Productionz web site.
The ever popular and revelational song,"Next Level" will be used as the title for their upcoming 2012 Album and Tour. Originally from South Bend, Indiana and now relocated to Phoenix, Arizona the audience will discover Positive Messages in their lyrics about Purposeful Empowerment to the community to stand against the dilemmas of violence, gang life and abusive language influencing the behaviors of the youth especially the African-American culture in todays 21st century generation.
You can catch EM3 Productionz at FRIDAY NIGHT SALON, 7 pm and also the 7th Annual Dania Beach Winter Art & Antique Festival on January 28th noon at 75 N. Federal Hwy, Dania Beach, FL 33004.
For Further Information
Contact :
Nicholis Washburn
754-204-4758
info(at)Encourageanaire(dot)com
###