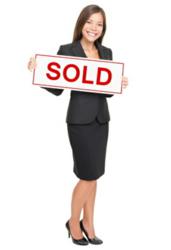 There's no other real estate CRM on the market that gives anyone their first six months for free with absolutely no strings attached.
Toronto, ON (PRWEB) January 24, 2012
Recognizing that it takes time for most brand new REALTORS® to begin earning an income, IXACT Contact makes a bold move by introducing a lucrative promotion aimed at those new to the real estate game. IXACT Contact's "Rookie REALTOR® Program" gives real estate agents licensed within the last 12 months the opportunity to sign up for IXACT Contact's real estate CRM with a free six month trial.
"When you're starting out in real estate, you want to make sure you have a real estate CRM in place so you can effectively organize your business and manage your contacts. Yet, many new REALTORS® feel that they can't afford a real estate CRM because of the many other expenses they're faced with when beginning their career. Our Rookie REALTOR® program solves this dilemma," said Rich Gaasenbeek, Vice President, Sales and Marketing.
IXACT Contact already offers a generous five week free trial to anyone interested in test driving the system. The real estate contact manager gives agents the ability to generate higher quality real estate leads, grow their sphere of influence (SOI), and become more organized and proactive.
IXACT Contact is considered an excellent choice for new REALTORS® because 1) the learning curve is shorter than other real estate CRM solutions on the market, 2) it was designed with the unique needs of new REALTORS® in mind, and 3) it comes with extremely powerful marketing and lead generation features, such as pre-designed drip marketing Activity Plans with email and letter templates.
"There's no other real estate CRM on the market that gives anyone their first six months for free with absolutely no strings attached. For those new to real estate sales, our Rookie REALTOR® Program is a tremendous opportunity to get on board with a top-notch real estate contact management and REALTOR® email marketing software," commented Gaasenbeek.
IXACT Contact's Rookie REALTOR® promotion will run for a limited time; new agents can sign up for the real estate CRM today to begin their six free months.
IXACT Contact is currently used by real estate sales professionals from top brokerages, such as RE/MAX, Keller Williams, Century 21, Sotheby's, and Coldwell Banker. Agents from these brokerages have given the real estate CRM enormously positive reviews. The system was designed for both new real estate agents and industry veterans alike.
About IXACT Contact Solutions Inc.
IXACT Contact® is an easy-to-use web-based real estate CRM system that helps REALTORS® build lasting relationships with past clients, hot prospects and important referral sources. IXACT Contact makes it easy to maintain full contact profiles and to stay in touch with clients in a way that's personalized, relevant and timely. With IXACT Contact, real estate agents can convert more leads into listings and attract more referrals and repeat business. Real estate sales and real estate prospecting become easy. Real estate marketing is also a snap with IXACT Contact's personalized mass email, drip marketing, and email campaign reporting features. The Active Business side of the system helps REALTORS® keep control of transactions by managing all the to-do's associated with listings and buyers. Sign up for a free 5-week trial today at http://www.ixactcontact.com.
###