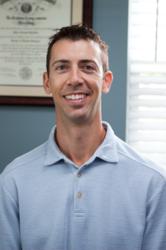 A lot of times patients are hesitant to call due to being scared and actually having to make that first step in speaking with someone; the website and all its information is a non-verbal way to communicate with them,
St. Louis, MO (PRWEB) January 25, 2012
Cosmetic dentist, Pete Spalitto, DDS, has announced the launch of a new, patient-focused website created by dental website design leader, ProSites, Inc. Dr. Spalitto's practice is utilizing the website to educate the community on the importance of oral health. The website includes a links page with informative dental resources as well as a frequently asked questions page to address common concerns on topics ranging from oral hygiene to difficult dental procedures.
"Many times patients are embarrassed about their dental health and most haven't visited a dentist in years. The website links and frequently asked questions provide those potential patients with a non- threatening way to find out answers to many of their dental concerns. It also introduces them to our practice and most importantly, let's them see a picture of myself and where I practice dentistry. It gives them a sense of familiarity with my practice and my team and hopefully a comfort level they've not had in past experiences. A lot of times patients are hesitant to call due to being scared and actually having to make that first step in speaking with someone; the website and all its information is a non-verbal way to communicate with them. I also offer a 'meet and greet' with no commitment for those that want a feel for our office," said Dr. Spalitto.
The website possesses interactive attributes including educational videos and a free Smile Gallery feature to help patients make better informed decisions about their oral health. Current and prospective patients now have access to information about providers, before and after photos of dental procedures, and other informative content when they visit the website. Some of the services offered by Dr. Spalitto include:
Cosmetic Dentistry
All-on-4 (Teeth in a Day) Procedure
Invisalign
Implant Dentistry
The website also utilizes extensive search engine optimization techniques to reach patients and local consumers who are searching for relevant information about sedation dentistry in St. Louis.
"In this technology age without a website, you're in sinking sand. Most people want to 'check out' the things they are going to buy and find information about topics that they may be experiencing or want more information on. Our society is also visual, so it's key to have pictures and videos on myself, the team members, and certain subjects related to dentistry and what we have to offer. It's also important to be one of the first websites when people Google certain keywords; no one wants to go through pages and pages of potential websites when looking for information about a certain subject. By having a website, it also gives the potential patient who calls in for their first appointment a place to access our forms to be filled out before their appointment and a place to reference our practice. A lot of our new patients comment on how they saw our practice reviews on sites like Dr. Oogle, and it helped them feel comfortable with their decision to schedule an appointment," said Dr. Spalitto.
About West County Dental:
Dr. Spalitto graduated from the University of Missouri at Kansas City Dental School in 2000, and then served as a Major in the United States Army where he advanced his education. He is a proud member of the Greater St. Louis Dental Society and the American Academy of Implant Dentistry. Dr. Spalitto acquired his dental practice in 2004 focusing on general and cosmetic dentistry, as well as offering implant procedures including the revolutionary All-on-4 (Teeth in a Day) to St. Louis. In addition, he is credentialed at St. John's and St. Clare Hospitals for those whom need to be in that kind of setting for their dental care. He is also the staff dentist at The Quarters at Des Peres and various other nursing facilities to help out our aging population. He participates with the Points of Light Institute providing dental care to children while working with their Pediatrician. West County Dental is a health-driven practice providing comprehensive preventative and proactive care, all the while concentrating on patient comfort and wellness. For more information on Dr. Pete Spalitto and West County Dental, please visit the website at http://www.westcountydental.com.
###