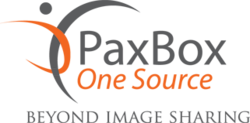 Referring physician love the fact that we not just send the final report but also provide them with full access to the imaging study.
Athens, GA (PRWEB) January 25, 2012
"Current growth in spending on healthcare is not sustainable; we all know that. Imaging studies are a big part of total healthcare cost. We can save billions of dollars by avoiding duplicate imaging studies done for non-availability of medical images. The problem is that providers get reimbursed for a study only once and any subsequent sharing of images will cost additional time and resources for which they are not reimbursed. This additional cost discourages the sharing of medical images.
PaxBox® OneSource makes sharing studies completely free for physicians and effortless and hence encourages sharing studies. OneClick Share™ takes all the complexity out of the medical image sharing, while keeping us compliant with HIPPA rules and regulations. There is only one fee; at the time of upload paid by the imaging center. Sharing any uploaded study is free with no limitation; it can be shared with as many providers as many times as required. Not only that it is free, but there are strong incentives like extended referral base, networking with peers.
Our mission is to consolidate all the patient information at one place accessible by all involved in patient care. PaxBox® OneSource has enabled us to take that initiative. Not only all the studies done at our facility are uploaded, we also upload all the cath, PCI images from all the local hospitals to create a more complete view of patient information. We also share this with other providers using multitude of sharing options available in PaxBox® OneSource. We especially love the OneClick Share™ feature that significantly cuts down the steps required in sharing studies." Dr. Agrawal went on to say.
"PaxBox® OneSource is a unique solution providing all the features at a single place; archiving, storing, quality control, viewing, and diagnostic aids. PaxBox® OneSource is helping us to extend our referral base. Referring physician love the fact that we not just send the final report but also provide them with full access to the imaging study. The referring physician can then share the study with other specialists involved in the patient care. This network, we believe, will be the agent of change in healthcare. PaxBox® OneSource has also eliminated the need for complicated IT infrastructure and burning CD's."
About Athens Heart Center
Athens Heart Center is a cardiology practice centrally located in Athens in a modern, spacious, comfortable building, comprising of three interventional cardiologists and led by Dr. Subodh K. Agrawal. Athens Heart Center was established in 1995 and since then is providing consulting services and diagnostic tests for patients with heart disease. Imaging studies done at Athens Heart Center include abdominal ultrasound, Echocardiogram and nuclear heart scan.
About Healthy Panacea Network
Healthy Panacea Network is the joint venture between Healthy-IT, LLC and Panacea MBA, LLC known as Healthy Panacea Network, LLC. The collaboration has been a seamless and successful joint venture built on the vision of providing the most efficient, advanced, secure, and user-friendly EMR & PACS systems to the healthcare industry. Managing over a Million studies annually, together, their dream of delivering advanced, fully integrated EMR & PACS system to the market came true. Healthy Panacea Network is "physicians helping physicians."
###