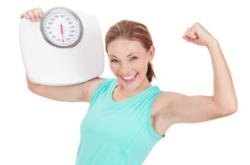 Most people who seek out liposuction want to look more slender. If there are health benefits beyond that, we want them to know what they are.
Park City, UT (PRWEB) January 25, 2012
Last year, news giant ABC reported that – for plastic surgery consumers – the benefits of liposuction might "go beyond the waistline".
The folks at LipoSite.com were intrigued. So, they launched their own investigation. The results are posted online in a web article which consumers can access freely.
The ABC News article in question cited a study conducted by the American Society of Plastic Surgeons which found that among 300 patients who had undergone liposuction treatment, all shed unwanted pounds. As a "healthy" side effect, the levels of bad fats (or triglycerides) in their bloodstreams had also dropped by 43%, on average.
"Their white blood cell counts were down, as well," explains Shawn Miele for LipoSite.com. "White blood cell counts have been looked to, in the past, as having a relationship with heart attacks, obesity, stroke and/or high blood pressure."
"Since consumers and plastic surgeons both responded favorably to the ABC report and ASPS study, we felt a need to address the topic. Most people who seek out liposuction want to look more slender. If there are health benefits beyond that, we want them to know what they are."
"But, we also wanted to remind them that along with benefits there are always risks associated with surgery – of any kind. This article helps explain all of that, as well."
Liposuction, he warned, shouldn't be viewed as a cure-all weight loss or health strategy.
"Liposuction benefits people who are already relatively healthy. They've dieted and possibly lost a considerable amount of weight. They exercise, too, but have pockets of fat which don't respond to diet and exercise. Liposuction treats those trouble areas."
For plastic surgery consumers, those trouble areas have included:
・Buttocks
・Upper &/or Lower Arms
・Waist, Hips & Surround Area
・Abdomen, Stomach or Tummy
・Inner, Outer &/or Backside of Thighs
・Breasts (Male or Female Breast Reduction) & more
"Ideally," Miele added, "they already have good diet and exercise habits – and their understanding about what liposuction can and can't do for them is realistic. The best way to ensure that is in consultation with a board-certified plastic surgeon who places emphasis on learning more about their habits, lifestyle and expectations."
For more information about Liposuction and other plastic surgery procedures, visit LipoSite.com.
About LipoSite.com: What began as a girlfriend-to-girlfriend resource for information about plastic surgery after weight loss (in 1998) has grown into a full-fledged resource. Consumers can read articles about liposuction and related procedures such as tummy tuck, search our board-certified surgeon database and verify doctor credentials online – for free – 24/7.
###