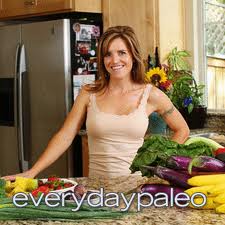 Las Vegas, NV (PRWEB) January 24, 2012
Getting adults to eat healthy is one thing, but convincing kids to eat fish, squash, and nuts instead of bread, pasta, and Pop Tarts is another. As adulthood sets in and bodies grow, the health-conscious make a decision to improve exercise and eating habits. At the heart of this change is education and reasoning, neither of which children have an abundance of. Sarah Fragoso knows this and set out to write a children's book that clearly defines how to eat well.
"Kids deserve to be healthy and in order to be so, they must be eating nutritious foods, but kids also want to have fun," Fragoso says. "This fact is often ignored when trying to transition a family to a paleo lifestyle, which can make an often difficult experience even more challenging. My hope is that this book will remind families that living a healthy lifestyle and learning about the importance of paleo nutrition can and should be a joyful experience."
In Paleo Pals, Piper, Phoenix, and Parker are super heroes that travel the land helping other children learn about living healthy, exciting lives. They are known as The Paleo Pals, and this is a story about how they help Jimmy, a little boy who isn't convinced that paleo food is one tiny bit exciting.
Paleo Pals is written in the same style as the popular kids TV show The Wonder Pets, but is also similar to Tom Hanks' movie, The Polar Express where one child had to learn to believe in the miracle of Christmas. It targets kids in the 4-8 year old range, but it has plenty of parental information as well.
The paleo lifestyle, short for Paleolithic and based on ancestral eating habits, has become a wildly popular lifestyle spearheaded by bestselling authors Robb Wolf, Mark Sisson, and Doctor Loren Cordain. For several years Fragoso mentored under Wolf and her first book, Everyday Paleo, was a national bestseller that garnered a massive following on the internet and social media.
Fragoso has earned a spot in the genre largely because of her own story of personal change.
"I was sick, out of shape, and unhappy with where my "healthy grain based diet" had lead me until I decided to give paleo a shot; and now paleo is my lifestyle – because it works. I have successfully transitioned my family to a paleo lifestyle as well and the benefits that I see in my children are overwhelmingly positive and continually re-affirms my passion for living Everyday Paleo."
Fragoso not only has a successful background in strength and conditioning and writing, but her mother was a well known children's book author, so she's familiar with the structure and process of writing a book that teaches and entertains at the same time. Sarah also has a degree in psychology and is the mother of three.
Learn more about Sarah at http://www.everydaypaleo.com
Follow Sarah on twitter @everydaypaleo
On facebook at http://www.facebook.com/everydaypaleo
###