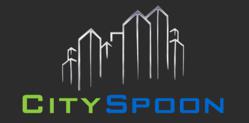 (PRWEB) January 24, 2012
More and more vendors are taking advantage of CitySpoon.com's free advertising opportunities and are reaping the rewards of additional exposure on the World Wide Web. CitySpoon is a free coupon and events website that allows Spooners (CitySpoon users) to print coupons and view upcoming events for free. CitySpoon is also a great way for businesses to increase brand awareness and increase business traffic. Using CitySpoon businesses of all shapes and sizes can instantly create coupons and post information on upcoming events, and CitySpoon will let its entire user base know about the great deals. The simple to use system has helped many businesses grow and succeed, and CitySpoon is available for any business to use immediately.
A recent addition to the many vendors offering great Las Vegas coupons is Hennessey's Tavern Las Vegas. Since being founded in 1976 by Paul Hennessey, an entrepreneurial former Wall Street stock trader, Hennessey's Tavern, Inc. has grown from a single location in Hermosa Beach, Calif. into a diversified group spread throughout Southern California and with a unique location along the world famous Las Vegas Fremont Street Experience. This location offers daily specials for locals and out-of-towners including $5 shots and beers every Monday, 2 for 1 burgers and breakfasts on Tuesdays and $4 Bloody Maries every Saturday and Sunday morning. Right now Hennessey's Tavern is offering Spooners half price on all appetizers every Monday through Friday between 4:00 pm and 7:00 pm. Spooners can print out one of Hennessey's free online coupons to enjoy this great offer!
Another new vendor to post more Las Vegas deals is Aces and Ales. Inspired by the classic gastro pubs of London, Aces & Ales appeals to the casual connoisseur. Proudly leading a revolution for beer drinkers who want to break free from the "norm", they frequently rotate a carefully chosen array of 22 beers on tap, as well a finely tuned, 40+ bottled brew list including many "vintage" selections. Aces & Ales has a unique offering: a full range of beer styles, from pilsners and imperial stouts to reds, hefeweizens, and IPAs, coupled with simple, quality-conscious comfort food. Right now Spooners can enjoy a 50% off special on all domestic beers and appetizers. This special is good any Monday through Friday between 3:00 pm and 6:00 pm by printing out one of Aces and Ales' free coupons on CitySpoon.com.
Goldilocks Salon and Day Spa, a Spooner favorite at CitySpoon.com, has also recently added a variety of new businesses and free coupons for Spooners to enjoy. Goldilocks has been using CitySpoon to promote its business for several months, but recently more of its world famous stylists and beauticians have offered more savings opportunities, giving Spooners even more of a chance to save money and live better. Since 1980, the experienced and talented professionals of the Goldilocks Salon have tended to the health and beauty of Las Vegas' most notable residents. They consider their clients as part of the family and will always do their best to make the Goldilocks experience a memorable one. Right now Spooners can take advantage of several online coupons from Goldilocks, including a free hair cut with the purchase of any color process, 25% off any product purchases with the purchase of any salon service with Elena, 10% off any men's or women's hair service with Antoaneta Johnson and 15% off any hair coloring service from Color by Madge. All of these great Las Vegas coupons are available to any Spooner.
CitySpoon is currently working on several new and exciting projects to aid its existing vendors and to continue to attract new Spooners to the site. Using additional avenues for advertising and rolling out new and exciting technology throughout the next few months, CitySpoon is steadily increasing in traffic and its ability to increase brand awareness for any vendors who register an account. Advertising is completely free using CitySpoon, and the company encourages any interested vendors to check out CitySpoon.com to start saving money and increasing business traffic.
About CitySpoon:
CitySpoon, launched Summer 2011, serves as a local guide for living bigger, better, and smarter by providing in-the-know recommendations, candid user reviews and expert advice for businesses and events in CitySpoon communities.
CitySpoon was created as a multi-platform resource for people to save money and help businesses grow. The site offers discounts on national products consumers already know and love while providing local businesses with an affordable avenue to market their current promotions.
CitySpoon members are enthusiastic about life and the driving force behind the company. Together with a private network of local and national businesses, CitySpoon offers fun, affordable experiences. CitySpoon keeps "Spooners" connected to the most popular and unique places and products.
For more information please visit http://cityspoon.com.
Follow CitySpoon on Twitter: @CitySpoon
"Like" CitySpoon on Facebook: facebook.com/cityspoon
###