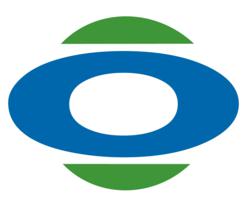 [Our partnership] further validates the power of the Vyopta Apps platform to provide an enterprise-grade, scalable platform that CityIS can use to deliver greater value for business video solutions to their clients worldwide."
- Alfredo Ramirez, CEO
Austin, TX (PRWEB) January 25, 2012
Vyopta Incorporated, a pioneer developer of business video applications, today announced that it has forged a direct reseller partnership with CityIS, Inc., a Viju Group company and global video communications solutions provider. With this partnership, CityIS can deliver the full suite of Vyopta's applications for business video communication to adapt Cisco TelePresence, Media Experience and Digital Media products to customer business processes.
"The addition of Vyopta products to our portfolio provides us with advanced and unique capabilities to deliver higher value business solutions to our customers," said Jim de Poortere, CEO of CityIS, Inc. "Our customers look to CityIS to provide best in class services and support for their TelePresence and video conferencing estates. The Vyopta analytics engine and seamless integration with the Cisco product family is exactly what many of our clients have been requesting."
Vyopta's applications (vControl®, vAccess, vAnalytics and vRecord) fuse Cisco business video communication products into end-to-end solutions to provide greater accessibility to an organization's expert resources, improved teaching technologies and the ability to measure the impact of an organization's video communications investment. These solutions set the standard in quality and scalability for business video solutions to support critical customer use cases, automate workflows to support ad-hoc video calls/conferences and lecture capture and provide powerful business analytics for optimal configuration of business processes and video communication systems to increase business performance.
"Today's announcement of our partnership with CityIS is a great example of our commitment to continue to deliver Vyopta solutions to customers with partners who have strong capabilities in Cisco business video communication," said Alfredo Ramirez, President and CEO of Vyopta. "It further validates the power of the Vyopta Apps platform to provide an enterprise-grade, scalable platform that CityIS can use to deliver greater value for business video solutions to their clients worldwide."
About Vyopta Incorporated
Vyopta is a pioneer developer of cloud applications for Cisco Video Communication products. Vyopta integrates video into business processes, delivering high-quality customer service, process automation and business intelligence. Vyopta's solutions unleash the potential of business video investments, resulting in improved educator and student performance and outcomes, enhanced customer satisfaction and retention, increased sales and cost savings and greater agility in meeting continually changing business demands. For more information on Vyopta and its products, visit http://www.vyopta.com.
About CityIS
CityIS, Inc., a Viju Group company, is a video communications specialist and a Master Authorized Technology Partner (ATP) for Cisco TelePresence and visual communication. CityIS and the Viju family of companies are setting the standard for video conferencing, TelePresence, audio visual integration and collaboration and visualization solutions. CityIS assists organizations to achieve true business transformation by improving operational efficiencies and realizing competitive advantage through global video communications. CityIS has offices in New York, New Jersey, Boston, Houston, London, Manchester, Edinburgh, Aberdeen, Amsterdam and Singapore. Their global reach is supported by local engineers and extends beyond 90 countries worldwide with a global alliance partner network. For more information on CityIS, visit http://www.cityis.com.
About Viju AS
Viju AS is a leading international supplier of collaboration, communication and visualization solutions for the oil industry and for other sectors such as banking, finance, public sector, health, pharmaceuticals, professional services and media. Viju is Cisco's largest 'Visual Communication Specialist Partner' in the world with offices across Europe, North America and Asia and a network of leading local partners in the rest of the world. For more information on Viju, visit http://www.viju.no.
###