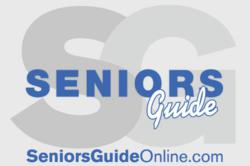 Seniors Guide encourages playing Video Games as a great way to connect with and help your senior loved one stay active.
Richmond, VA (PRWEB) January 26, 2012
To promote staying sharp and remaining active as you age, http://www.SeniorsGuideOnline.com is encouraging seniors to play video games. Research and studies show that video games on the Nintendo Wii and Xbox 360 rank high in strengthening senior health and physical abilities.
Video games are not just for kids anymore and there is a new generation of gamers who are having fun while staying young – Senior Citizens. Seniors have become one of the strongest and enthusiastic users of the Nintendo Wii.
Currently many Independent Living, Assisted Living and Skilled Nursing Home have a TV, if not an entire room dedicated to the Nintendo Wii and its activity games. Group video game sessions are a prominent feature on many activity calendars in Retirement Communities in the US. Activities such as these are improving many cognitive abilities of seniors as they age.
In a 2008 study done by the University of Illinois, it was found that adults aged 60-70 years old saw an improvement in multiple cognitive functions by playing strategic video games. Psychology Professor Arthur Kramer served as an author on the study and found positive results from seniors playing video games.
Kramer found, "Those who did well in the game also improved the most on switching between tasks. They also tended to do better on tests of working memory." He added, "This is one mode in which older people can stay mentally fit, cognitively fit".
In addition to improving the mind, Video Games can also assist in helping the body. Video Games are now beginning to encourage fitness in its players.
Seniors at Chesterfield Heights Retirement Community in Midlothian, Virginia regularly play Wii Bowling as a way to socialize, as well as stay fit and enjoy some of their favorite physical activities. The residents were such big fans of Wii Bowling that they submitted a video to Seniors Guide's SENIORS GOT TALENT showcase proclaiming their love of the game.
While many seniors have struggles picking up a bowling ball or remaining active as they once were, video games are helping them to stay young while remaining comfortable. Along with Wii Bowling, part of the Wii Sports game pack, there is also the stand-alone game Wii Fit that includes a balance board and other digital exercise equipment.
A 2010 Study done by researchers at Elon University in North Carolina measured results on the elderly of "exergames" (video games that incorporated physical exercise) such as Wii Fit. Not only was strength and balance improved "significantly", but their "Wii Age" had decreased as well. Young Adults were also tested in the same study and their characters' ages in the game had only improved one year while the seniors improved an average of 8 years.
For seniors that live independently in their homes with nursing assistance from a home care agency, Seniors Guide suggests playing exergames with their home health caregiver or live-in companions. Not only can this improve health, but it can also help build trust between the senior and caregiver.
"It's clear that Video Games are becoming a popular addition to a large number of Retirement Communities activity rooms and senior event calendars," says Katharine Ross, Director of Publishing for Seniors Guide Magazine and http://www.SeniorsGuideOnline.com.
"As technology becomes more readily available and Baby Boomers become younger seniors, we are going to see more tech-savvy Senior Citizens who know how to and enjoy playing Video Game Home Entertainment Systems," says Ross.
Microsoft has also decided to compete with Nintendo's audience by introducing the "Kinect" bundle for their Xbox 360 systems. Kinect takes the interactive gaming a step further by including a camera so that players can see themselves on screen while interacting with the games. Soccer, Volleyball and many other sports games are included with bundle packs and are fun for the whole family - including older family members.
Seniors Guide encourages playing Video Games as a great way to connect with and help your senior loved one stay active.
Seniors Guide, a Richmond, Va. -based company publishes Seniors Guide magazines throughout Cincinnati, Ohio; Dayton, Ohio; Indianapolis, Indiana; Raleigh-Durham, North Carolina; Richmond, Virginia; and Roanoke-Lynchburg, Virginia and features a correlating website of http://www.SeniorsGuideOnline.com. Seniors Guide's mission is to help seniors and their families find the information they need on options available in senior housing, senior care, assisted living, independent senior living, retirement communities and other retirement living needs. Seniors Guide also has resources at http://www.seniorproductsservices.com for Cincinnati, Ohio; Dayton, Ohio; Raleigh-Durham, North Carolina; and Richmond, VA. Ross Publishing, Seniors Guide's parent company, began in 1991 and has been publishing helpful, free publications and websites ever since.
# # #