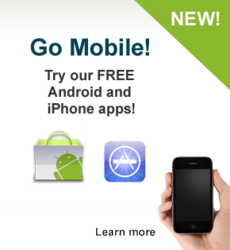 Protect, inform, and engage those who depend on you for timely communications with One Call Now's new mobile apps!
TROY, OH (PRWEB) January 24, 2012
One Call Now has released the latest tools in their mobile arsenal. The One Call Now calling and texting app for Android and iPhone offer seamless solutions for sending voice, SMS text, or email messages via the One Call Now platform, the #1 notification and alert service in America.
One Call Now's clients now have the ability to quickly and easily communicate with large groups of people directly from their Android or iPhones. Typical uses for the calling and texting apps include employee communications, important updates from schools, or schedule changes for sports groups or other organizations.
This free Android calling app is available to One Call Now customers through the Android Market.
For subscribers who prefer the Apple iPhone, One Call Now offers a similar iPhone calling and texting App, available as a free download in the iTunes Store.
Free 30-day plan trials are available to new One Call Now subscribers. Clients may sign up for a One Call Now plan from within the Android App, or by visiting One Call Now's website, or by dialing 877.698.3262.
About One Call Now
One Call Now is America's largest message notification provider, serving one in five American households annually. Founded in 2002, One Call Now has been honored as one of Inc. Magazine's fastest growing privately held companies in America for four consecutive years.
Schools, businesses, churches, volunteer organizations, emergency crews, and municipalities use One Call Now's high-speed, fully redundant service to send voice, SMS text and email messages to thousands of numbers simultaneously. When Messages Matter, We Deliver!
###