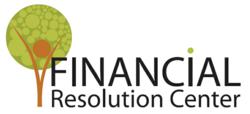 Now is the time to start thinking about retirement.
Sacramento, CA (PRWEB) January 31, 2012
Even though nearly half of the American population would like to retire at 65, with 27% of people wishing to work less beginning at age 55, Americans are failing to save enough money in their retirement funds to make these aspirations a reality. Instead, people are spending foolishly because they think that working hard and managing their money carefully is enough to guarantee a secure future. Not so, warns Financial Resolution Center. "Now is the time to start thinking about retirement."
It is an unfortunate reality that continuing to work into one's retirement years is now necessary. Most Americans have not managed to save enough money to allow them to cease working and enjoy their golden years by living a life of leisure. In fact, a poll conducted by Wells Fargo reveals that the average American has only saved 7% of the money that he or she had predicted would be in his or her savings account by retirement age. People would like to be able to stop working and pursue their American entitlement to the rewards of a lifetime's hard work, but that simply is not feasible anymore.
In addition to a lack of savings, many Americans are actually living in a perpetual state of extreme debt, amounting to an average of $15,000 per household. Since Americans are unable to manage their expenses and spend more than they take home, it stands to reason that saving money for the future is of little concern. Instead of saving a large amount of money and then ceasing to work entirely, a more realistic plan for most Americans is to gradually decrease their working hours.
The Chief Adviser of Financial Resolution Center believes that there is still time for Americans to make smart decisions and enable themselves to retire comfortably. "No matter what your full retirement age is, it's never too late for consumers to start saving early. This in turn, allows them to become financially stable for future endeavors," he remarked. He reminds the public that making difficult compromises now can pay off in the future. "Saving can be tough, yet the sooner an individual starts a savings plan, the more likely they can retire at their desired age."
Financial Resolution Center would like to remind the public that the IRS has raised the tax-free 401k contribution limit for 2012 by $500. Contributing the maximum amount of $17,000 would be a great first step toward making smart financial decisions with an eye toward retirement in the coming year. Financial Resolution Center's Chief Adviser reminds people to read the fine print. "Individuals need to be cautious. Though the federal limit has increased, an individual plan can still set a lower limit." In the event that one's savings plan does not have the maximum limit of $17,000, contributing the maximum allowed amount still might not result in sufficient savings. People must be smart about their own monetary needs instead of blindly trusting financial institutions who may not be acting in the best interests of their clients.
Financial Resolution Center advises Americans to develop financial plans that can realistically provide financial security in the future. For more information about how to accrue savings, call Financial Resolution Center at (888) 272-0227 or online at http://www.financialresolutioncenter.com.
###