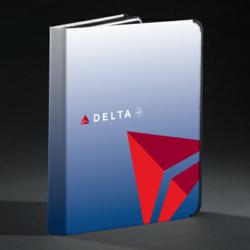 We are really excited to unveil our new campaign to the Macworld | iWorld fans.
Berkeley, CA (PRWEB) January 25, 2012
Powis iCase announced today that it is launching its "What's Your Favorite Position?" campaign at Macworld | iWorld starting Thursday, January 26th. Visitors to Booth #1049 will be the first to see the new campaign that includes a new video and additional themed promotions featuring the many iPad case positions made possible by a uniquely designed built-in stand. Visitors will have the opportunity to vote on their favorite Powis iCase position for a chance to win an iPad case in the design of their choice.
All Powis iCases will be for sale at the show with the inclusion of a $10 iTunes gift card and the opportunity to have the iCases monogrammed on site for free. The available Powis iCases for sale include the most popular designs of handcrafted leathers and cloth patterns.
"We are really excited to unveil our new campaign to the Macworld | iWorld fans," said Suzy Ekman, COO of Powis. "Our customers love our versatile postions."
ABOUT:
Powis iCases replicate the time-honored look and feel of a high-quality bound book, enhancing the sleek look of the iPad while offering "bulletproof" protection. The Powis iCase is manufactured in Berkeley by Powis, a family-owned business with over 28-years in the photo book and bookbindery business. In addition, they are:
Personalized:
Customers can upload their favorite photo, artwork or graphics, which is then faithfully reproduced on durable and easy-to-clean cloth or choose from one of 70 handcrafted leathers or patterns. The Powis iCase can be further personalized with a magnificent foil inscription, name, favorite quote, or personal message on the inside cover. Powis iCases are popular corporate gifts, with the option for companies to include their logos on the front cover or spine.
Functional:
Not only do the cases make a personal statement about the person carrying them, they are extremely functional – blending protection and ergonomic functionality, by virtue of its built-in adjustable stand. Thanks to its 9+ viewing positions, the Powis iCase supports every iPad activity, from typing while sitting on a park bench to watching an inflight movie. The unique design makes it easy to keep the iPad screen and surrounding area clean. New features include camera cutouts so photos can be taken without removing the iPad 2 from the case and a magnetic on/off switch. The case also includes a hidden wipe cloth, business card holder and hand strap.
Eco-friendly:
Powis iCase has been crafted with the environment in mind. Its handcrafted leather is 100% recycled cowhide fibers and all cases are constructed with 100% recycled board.
###