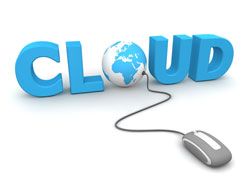 Cloud hosting is becoming the new status quo for forward thinking webmasters.
Chicago,IL (PRWEB) January 24, 2012
Top10CloudStorage.com is providing cloud storage customers with instant access to the best cloud storage sites whilst creating a platform in which to view and compare different cloud storage providers. The service gives customers the answers they are looking for so that they may make the best and most informed decision for their business.
Top10CloudStorage.com have taken their already great service even one step further by releasing a new comparison section on their website, that reveals the top 10 Cloud Servers. Customers that have already found great success with their cloud storage but are looking for advanced manageability over their infrastructure will want to check out what Top10CloudStorage.com has found out about these cloud server providers.
Cloud servers, like cloud storage are still located in a data center or off site location, but are typically controlled by someone in the company or have a special admin assigned to them. Cloud servers use processing and storage on an as needed basis which makes them extremely fast and the most secure option one can find when it comes to using the cloud. Take a look and see what some of the top companies have to offer when it comes to cloud servers.
Albert Ciszewski of Top10CloudStorage.com had this to say about the new service, "Cloud hosting is becoming the new status quo for forward thinking webmasters."
Cloud servers and cloud hosting open up a new level of control in managing web interests and business. Customers that are looking for the newest and best way to bring their company up to date with the fast changing world of technology will find these new comparisons highly educational.
To learn more about the Top 10 Cloud Servers at Top10CloudStorage.com, visit the website at
http://www.top10cloudstorage.com/cloud-servers/
###