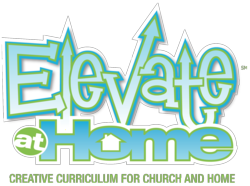 Every child is designed by God to become a leader, to be someone who makes a difference in the world by influencing the lives of others
Grapevine, Texas (PRWEB) January 24, 2012
With a focus on the next generation, this December Fellowship Church and Sr. Pastor Ed Young launched a new website called ElevateAtHome.com. The goal? To equip parents to help their children become the leaders God designed them to be.
Studies show parents have the most direct impact on teaching and training their kids, so Fellowship Church created ElevateAtHome.com to equip parents with the tools they need to help their children become leaders. This website and its leadership program provide the resources for parents to teach leadership principles to children ages 3-6 and 6-12. Children can watch leadership videos, earn leadership badges to collect on their award poster, and even download the latest children's music from Fellowship Church.
"Every child is designed by God to become a leader, to be someone who makes a difference in the world by influencing the lives of others," said Mike Johnson, Director of Children's Ministry at Fellowship Church. He says leadership may look different for every child, but every leader must learn principles like courage, kindness and integrity.
Parents can go online to http://www.ElevateAtHome.com/get-started to download a free age appropriate leadership video or badge for their child.
About Fellowship Church
Fellowship Church is more than just one dynamic church in five diverse locations. Fellowship Church, led by Pastor Ed Young, is a community of people led by Christ to bring hope, strength, and change to the world.
To learn more about Fellowship Church visit: http://www.facebook.com/pastor.ed.young, [http://www.faithchannel.com/ed-young or http://www.vimeo/ey
About Elevate
Elevate is a ministry of Fellowship Church that provides creative children's curriculum for church and home.
Press Contacts:
Andy Boyd
Fellowship Church
andy.boyd(at)fellowshipchurch(dot)com
972-471-5700
Casey McCann
Fellowship Church
casey.mccann(at)fellowshipchurch(dot)com
###