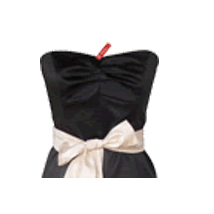 As retailers lost more than $37 billion dollars due to theft in 2010, Specialty Store Services is aware of the great need for effective retail anti-theft devices.
Des Plaines, IL (PRWEB) January 24, 2012
According to an annual survey conducted by the University of Florida, retailers lost more than $37 billion to theft in 2010. With $12 billion lost due to shoplifting and $16.2 billion to employee theft, Specialty Store Services is aware of the great need for effective retail anti-theft devices. Clothes are popular items to shoplift or use and return so the Shark Tag Garment Security Tag and Cable Coat Security Lock are necessary retail anti-theft products for any store selling popular brand or high-end clothing and accessories.
Apart from outright shoplifting, retailers are subject to a form of loss due to "wardrobers". The Shark Tag Garment Security Tag is an economical anti-theft product that prevents wardrobers from purchasing, wearing and returning the used garments for a full refund. The highly visible red Garment Tag attaches easily to the front of any garment, making it impossible for anyone to wear the garment without the tag being seen by all. The customer simply removes the tag at home with household scissors before wearing the garment; the tag cannot be replaced on the garment after removing without evidence of tampering. The Shark Tag is ideal for use with dresses, special occasion garments, prom dresses, menswear, formal wear, lingerie and coats.
The Cable Coat Security Lock is an effective retail anti-theft device ideal for safeguarding leather jackets, fur coats, winter coats, team sports apparel and other expensive articles of clothing. The Cable Coat Lock easily mounts directly to the garment rack and can also be mounted to the wall, if preferred. The Cable Coat Lock housing is constructed of heavy-gauge steel and features a hinged door and unique construction that prevents cables from popping out when the box is opened. The key cannot be removed from the lock while in the unlocked position, preventing thieves from taking the key for future use if the sales clerk becomes distracted while the lock is open. The easy load/unload cable system holds 60 standard 8' long cables, keeping a large amount of merchandise secure all at once.
Specialty Store Services is dedicated to helping retailers grow their businesses and protect their investment. In addition to the above anti-theft devices, Specialty Store Services also offers a variety of video security systems, simulated cameras and security tags systems.
About Specialty Store Services
Specialty Store Services, a second-generation family owned business, offers everything necessary to operate a thriving retail store, from logistical solutions and retail supplies to custom and stock fixtures. Over the last 25 years this service-driven company has cultivated relationships with global partners while developing the expertise and knowledge required to provide competitive prices, outstanding customer service and quality products.
###