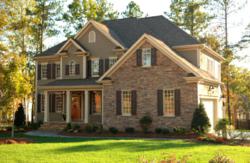 LandContractSalesOnline.com is pleased to to offer seller memberships for $24.99 (regularly $49.99) during February 2012
Matthews, NC (PRWEB) January 26, 2012
LandContractSalesOnline.com is pleased to offer seller memberships for $24.99 (regularly $49.99) during February 2012. The web site, dedicated to matching sellers and buyers of existing homes via Land Contract is preparing to launch regional advertising efforts in addition to discounted seller memberships.
Jeffrey Meade - CEO, states the following: "We have seen a tremendous interest expressed by potential buyers over the past few months. Over two thirds of the visits to our web site have been from the buyer side. Our goal is to provide a significant inventory of homes for sale via Land Contract by the end of the second quarter." He adds, "The biggest complaint of visitors to our site has been that when they visit other sites, all they find are foreclosures. We remain committed to providing listings of existing homes only."
LandContractSalesOnline.com provides all the resources necessary to buy and sell existing homes via Land Contract. Sellers establish a membership, post up to four photographs and list all the important details about their home including price, downpayment and monthly payments required. They are provided a private mailbox for communication and negotiation with buyers.
Buyers search the site for free. Upon locating a property that interests them, they establish a membership, are provided a private mailbox and contact the seller to negotiate terms. When negotiations are completed, a Land Contract is executed and the buyer moves in. The seller carries the financing until the contract is paid in full. Upon completion of the contract, the seller provides the buyer with clear title.
LandContractSalesOnline.com provides all the resources necessary. All contacts between buyer and seller are conducted via private mailboxes. There is a listing of real estate attorneys by state along with links to appraisers, inspectors, home remodelers and Land Contract forms. Memberships are affordable and easy to establish. Seller memberships are regularly $49.99 and last for as long as it takes to sell the home. Buyer memberships are $9.99 for one full year.
Don't forget to follow us on our facebook page: http://www.facebook.com/#!/pages/LandContractSalesOnlinecom-Inc/290701534277542
Mission Statement
LandContractSalesOnline.com, Inc. exists:
1. To provide our customers all the tools necessary to sell and buy existing homes via Land Contract.
2. To provide reliable resources for guidance and local services.
3. To provide a secure, efficient, well maintained and easy to use web site.
4. To keep the process simple and affordable.
If you would like more information about LandContractSalesOnline.com, or to learn how to sell, buy or advertise on this web site, please visit http://www.LandContractSalesOnline.com. To schedule an interview with Jeffrey Meade - CEO or Rheanna Smith - Webmaster, please call 704-839-3854 or e-mail jmeade(at)landcontractsalesonline(dot)com.
###