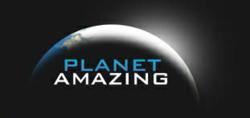 No toxic chemicals of any kind are used in the flea treatment.
Austin, TX (PRWEB) January 23, 2012
A new flea treatment from Planet Amazing cuts ties with previous methods of treating fleas that involved toxic chemicals, in that the new method is completely non-toxic. Fleas are a common problem, especially with homes that have pets, says Planet Amazing expert researcher Justin Douglas. "Usually people will go to the store and buy flea cures that have toxic chemicals in them, which become less effective every year because fleas build up an immunity," Mr. Douglas says. "Our new Flea Shredder product has a way of killing fleas and flea larvae that does not use toxic chemicals, yet is highly effective. Even fleas that have a resistance to other chemicals will usually meet their match with Flea Shredder. This means that children are not exposed to toxic chemicals in the process of treating the fleas and flea infestation."
Fleas can start to infest a home through pets or through rodents such as mice that also infest the home. Wild animals such as possums can also infest a home with fleas by moving underneath the home, even if the home does not have a pet. These kind of infestations may require an additional step to remove the actual source of the flea infestation if it comes from a wild animal living under the home.
"To fleas, the Flea Shredder flea cure is a deadly powder with microscopic jagged edges," Mr. Douglas says. "Here's how it works, when fleas come in contact with Flea Shredder, the specially formulated razor-sharp edges act like tiny knives slashing, slicing, and shredding their protective wax outer coating. Because Shredder kills the fleas physically, instead of chemically, they cannot become immune to it, which is what happens with typical pesticides that use toxic poison. Although Shredder is lethal to fleas, it is completely safe for humans and pets because the sharp edges are too tiny to harm anything other than fleas. In fact, hotel and motel managers have used the ingredients in Shredder for years to prevent fleas from taking over their businesses. For those people wondering how to cure fleas, this is a great non-toxic alternative."
According to Planet Amazing, some of the benefits of the non-toxic flea treatment are:

Flea Shredder won't leave a messy residue for you to clean up,
Flea Shredder won't poison you, your family, or your pets,
Flea Shredder won't harm your furniture or carpet,
Flea Shredder is not harmful to the environment,
Flea Shredder won't create fumes, cause headaches, or worsen breathing problems.
Planet Amazing Flea Shredder product is available from Amazon.com and from the website http://www.fleashredder.com.
About Planet Amazing
PlanetAmazing.com is the premier manufacturer and distributor of a wide range of organic and inorganic "GRAS" solutions that anyone…no matter their experience…can use to eliminate real everyday problems.
###