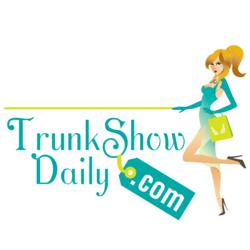 We help consumers discover amazing sales and savings, new products, fun activities, new stores, while also empowering local businesses with the tools and technology to post their real time events, sales, and services. -Jordan Taffet, co-founder
New York, NY (PRWEB) January 24, 2012
TrunkShowDaily.com is a newly launched online destination that takes buying local to an entirely new level, allowing shoppers across the country to find sample sales, trunk shows, in-store promotions and events in their neighborhoods with just a click of the mouse. At the same time, retailers, designers, and manufacturers can submit or self-post their events free of charge.
This sophisticated aggregate site provides an extensive directory of shopping events and local sales in one central location. Categories include fashion apparel, jewelry, accessories, bridal, handbags, shoes, formal wear, eyewear, maternity, sportswear, beauty products, home accents and more.
Users can search Trunk Show Daily's current and upcoming shopping events by location, date or category. Other innovative features include day-before reminders for selected events, automatic notices when a favorite store or manufacturer adds an event and custom integration with social media for easy sharing.
"TrunkShowDaily.com uses the power of the internet to drive shoppers to local businesses," says TSD's West Coast editor Tanya Naouri. "There are some customers who will always favor shopping in person over browsing online. trunkshowdaily.com gives those consumers an exciting variety of sale event options in their location while supporting local businesses and jobs."
Additional features include a vendor directory, resource guides and a business-to-business "matchmaker" platform that facilitates collaborations and partnerships between industry members. A mobile app will be released shortly, enabling users to find sample sales, trunk shows and promotions by their GPS location.
"TrunkShowDaily.com is sure to be a favorite amongst the fashion set. Whether your interests lay in fashion trends, footwear, or finding the perfect wedding dress, there are trunk shows and events suitable to everyone's tastes and budget," says Andrea Barna, Director of Marketing for TSD.
For more information on Trunk Show Daily, please contact: Andrea(at)TrunkShowDaily(dot)com or visit http://TrunkShowDaily.com.
# # #