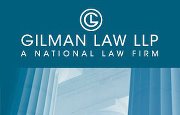 "Career Education Shareholders should contact Gilman Law LLP by March 13, 2012 toll-free at (888) 252-0048."
Naples, Florida (PRWEB) January 23, 2012
Shareholders file a securities fraud class action lawsuit against Career Education Corporation, ("Career Education", "CEC" or the "Company") one of the largest for-profit providers of education services in the United States and Europe in the United States District Court in the Northern District of Illinois. dockets.justia.com/docket/illinois/ilndce/1:2012cv00276/264381/ Case No. 2012-cv-00276. Gilman Law LLP, a leading national securities law firm, is actively investigating the shareholder allegations that Career Education and certain of its officers and directors made materially false and misleading statements or failed to disclose material information related to the company's business and operations in violation of Section 10(b) and 20(a) of the Securities Exchange Act of 1934 and Rule 10-5 promulgated thereunder.
Career Education shareholders allege that Career Education represented that its retention rates and employment or "placement rates" following graduation were higher than they actually were. Shareholders further allege that the Company failed to disclose that the Company's purported Placement rates were achieved through an improper course of conduct and a manipulative use of the term "employment". The alleged inflated placement rates were reported to the Accrediting Counsel for Independent Colleges and Schools, the Accrediting Commission of Career Schools and Colleges, and its other accrediting agencies which misled investors concerning the health and condition of the Company and artificially inflated its stock prices.
If you purchased or otherwise acquired the common stock of Career Education Corporation during the period between January 1, 2009 and November 1, 2011, inclusive (the "Class Period") and either lost money on the transaction or still hold the shares, you may contact Gilman Law LLP by March 13, 2012 to discuss your rights, including as to recovery of your losses or to obtain additional information.
If you wish to join the Career Education class action lawsuit, please visit http://www.investment-losses.com or contact Gilman Law LLP at (888) 252-0048.
For over 30 years, the lawyers at Gilman Law have extensive experience representing both individual and institutional investors in securities have been involved in all major aspects of securities fraud litigation. The firm specializes in cases involving stock manipulation, securities fraud, and shareholder rights violations. Gilman Law is ready to assist investors nationwide who have sustained losses as a result of Career Education's alleged fraud. For more information on the Career Education Investor Class action lawsuit or our other current investigations, please visit http://www.gilmanlawllp.com or http://gilmanlawsecuritiesstocksbondsfraud.com. For a free evaluation of your case, please contact Gilman Law toll free at (888) 252-0048.
###