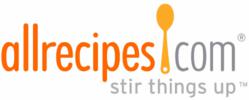 Next Sunday is one of the greatest food holidays of the year, and with thousands of party-friendly recipes, Allrecipes.com helps hungry football fans satisfy their stadium-sized appetites.
Seattle, WA (PRWEB) January 24, 2012
As America gears up for the biggest sports holiday of the year, searches for chicken wing recipes are soaring at Allrecipes.com, the world's #1 digital food brand, indicating more than 1 million wings will be consumed for the biggest football game of the season. Beyond being one of sports fans' favorite game day snacks, wings are a useful tool in predicting winners of next Sunday's big game. "Chef John" Mitzewich of Food Wishes, the leading how-to recipe channel on YouTube and an Allrecipes brand, today announced his annual reading of the chicken wing bones and predicted that the New York Giants will win next Sunday's big game.
The Super Bone Toss
Much like the ancient tradition of reading tea leaves, John predicted his winning team by polishing off a plate of his favorite wings and tossing the bones to "read" who will emerge victorious. For fans who want to conduct their own wing toss, Chef John's video can be viewed here (http://youtu.be/KFinnuFA0tk). Chef John's throw proved inconclusive for the "over-under" so he is encouraging others with the magic touch to help predict this by posting bone throwing videos on YouTube.
According to the Food Wishes star, while reading the bones is easy, not everyone has the magic touch for throwing them accurately. Follow the below instructions to try and predict this year's champion.
1. Polish off five of your favorite wings—make sure you have three flat wings and two drumsticks for the proper throw. Save the bones.
2. Get a 12 inch plate. "If it's less than that, it won't be accurate. If it's larger than that, it will be too accurate," says Chef John.
3. Randomly toss the bones on the plate.
4. If you have the magic touch the bones will fall in the shape of a NY or G, predicting the New York Giants will win. If the shape more resembles a P, NE, or anything else, "you don't have the magic touch," says Chef John.
5. Though his throw was inconclusive, according to Chef John, "In most cases, if small bones cover big bones, it will be over, if big bones cover small bones, it will be under."
Super Wing Sunday
Nearly half of all chicken wing searches during football playoff season result in visits to Allrecipes (47 percent) and with more than 100 wing recipes, the site has something for all wing lovers. The top wing recipes for the Big Game include:
1. Restaurant-Style Buffalo Chicken Wings
2. Baked Buffalo Wings
3. Boneless Buffalo Wings
More interesting wing trends:

Searches for wing recipes more than double in the two weeks leading up to the Big Game.
When it comes to wing flavors, Buffalo-style dominates claiming 4 of the 5 most popular wing recipes on Allrecipes.com.
Baked Wings are a rising trend growing nearly 40 percent year over year.
The Northeast searches for more wing recipes than any other region: New Yorkers view the most wing recipes per capita, followed by Boston and then Pittsburg and the West Coast showed the least interest in wings of the whole country.
Southerners like their wings hot while Midwesterners prefer easy wing recipes, and the Northeast favors Buffalo flavored.
Beyond wings, for the 56 percent of home cooks who plan to host parties this Sunday, the right food and drink are paramount to a successful shindig. An Allrecipes survey found 'bad food and drinks' are tied with 'a boring game' for the #1 factor to ruin a football party. The most popular recipes for other game day fare include:
1. Buffalo Chicken Dip
2. Seven Layer Taco Dip
3. Boilermaker Tailgate Chili
For more information on the wing toss visit Foodwishes.com, and for recipes, or tips on how to host the ultimate football party, visit: http://www.Allrecipes.com/features/game-day.
About Allrecipes
Allrecipes, the world's largest digital food brand, receives 750 million annual visits from home cooks who discover and share food experiences through recipes, reviews, photos, videos, profiles, and blogs on the web and mobile devices. Since its launch in 1997, the Seattle-based site has served as a dynamic, indispensable resource for cooks of all skill levels seeking everyday and holiday meal solutions. Allrecipes' global, multi-platform brand is provides insights into the kitchens and cooking passions of home cooks everywhere with 17 websites, 10 apps, and 13 eBooks serving cooks in 22 countries and 11 languages. For additional information regarding Allrecipes, please visit Allrecipes.com.
About Food Wishes
Food Wishes, the leading how-to recipe channel on YouTube with more than 168,000 channel subscribers, provides video content on a wide range of recipes and cooking techniques from fancy to fun, and everyday to special occasion. Food Wishes has over 650 videos on its YouTube channel and pairs all recipe videos with a blog post on FoodWishes.com. John Mitzewich, who launched Food Wishes in 2007, is the star and sole editor of all his videos, and has been cooking professionally since 1983. Food Wishes was acquired by Allrecipes in 2011 and is now part of the Allrecipes family of brands. For additional information regarding Food Wishes, please visit Foodwishes.com.
###