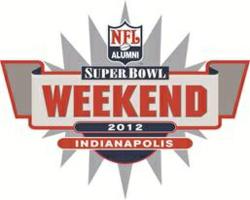 Orlando, Florida (PRWEB) January 29, 2012
Prontojet, the leading private air carrier in the U.S., has announced the Company's honor in the sponsoring of the NFL Alumni Associations 2011 'Player of the Year' Award.
The award ceremony is this Friday February 3, 2011 and brought to you by Allstate Insurance hosted by famed actor Alec Baldwin. The star studded event is being held in Indianapolis as part of the NFL Alumni Super Bowl XLVI Weekend.
The ceremonies are being taped in front of a live audience for a first ever national broadcast in prime time. The NFL Network's current schedule has the awards show airing at 10pm eastern.
The award show is held annually and recognizes the best NFL player of the year according to the NFL's Alumni. The winners are determined by the legends that played before them, one of the greatest honors that can be held in all of sports entertainment.
The Company supports the on-going works of community oriented firms like the NFL Alumni in their quests to serve local children in their communities. ProntoJet is honored to be the 2011 sponsor of the 'Player of the Year' Award in association with the NFL Alumni.
ProntoJet's CEO, Charles Coleman, first learned of the opportunity through Global Maximus Records who's recording artists 'BadHorse' will be performing "live" as part of the ceremonies.
"I am a huge fan of 'BadHorse' and knew their history of donating their time and effort for unfortunate people. That's what the NFL Alumni is also about, their focus is on the good of others, primarily children and young adults. That was enough to win our hearts and our support" states Charles Coleman, CEO of ProntoJet
ProntoJet encourages everyone to support your local NFL Alumni chapter. We ask that you do your part on-going to support their worthy causes when possible. We are honored to sponsor such an event and wish all the player nominees the best of luck in winning 'Player of the Year' for 2011.
# # #