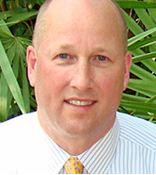 By sharing our approach with others, we might be able to somehow help chart the course of change in healthcare.
ATLANTA (PRWEB) January 24, 2012
strategicplanningMD, which in 2007 introduced a strategic planning methodology known as Red Ocean Strategic Planning, has released a white paper detailing this revolutionary approach. Adopted by dozens of healthcare organizations nationwide, the methodology has allowed organizations to achieve improved performance in quality, safety, satisfaction, and the bottom line.
Red Ocean Strategic Planning is a methodology for organizations that compete in aggressive markets, with the market often declining or experiencing stagnant growth. Because of the number of competitors in the market, there is more supply than demand, and organizations have to find ways to increase quality or service while also reducing costs.
"We want to make our methodology available to everyone who wants to take strategic planning to a higher level, whether they use our software or not," said strategicplanningMD founder and Chief Executive Officer Scott Regan. "By sharing our approach with others, we might be able to somehow help chart the course of change in healthcare."
The term, Red Ocean Strategic Planning, is derived from the concept of swimming in shark-infested waters, which could be fatal if planning and execution are anything other than flawless.
Red Ocean Strategic Planning includes a six-phase methodology originally introduced by Harvard University and a set of tools that increases the organization's chances for success. It bulletproofs the development of the plan and also provides accountability for the execution and success of the plan. It provides organizations with strict operational definitions that offer a framework for strategic planning success, directly ties the plan to the capital and operational budgeting processes, links strategy to quality management, and includes a timeline that emphasizes execution.
The white paper can be downloaded at strategicplanningMD.com. In addition, the company offers a free monthly webinar on the topic. The webinar is 90 minutes, with registration also be available on the company's website.
As a special bonus, included in the white paper are the six most common failures of healthcare strategic plans, as well as sections on balanced scorecards and key performance indicators.
About strategicplanningMD
Serving more than 75 clients in 23 states, strategicplanningMD is a healthcare business intelligence company that drives excellence through innovation and performance. Through its suite of web-based strategic planning software applications and healthcare consulting services, the company helps executives respond to the significant pressures being put on the healthcare industry. strategicplanningMD's solutions enhance strategic planning and quality management processes, including visioning, analytics, plan development, quality metrics, key performance indicators, scorecards and quality improvement tracking. Its core product, StrategyPlanner, is a revolutionary application that combines a suite of business intelligence tools with best-of-breed software methodology.
###