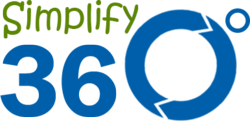 Our goal is to build a World-class Tech Product Company in India, catering to the needs of the global customers across the globe
Bangalore, Karnataka (PRWEB) January 25, 2012
InRev Systems Bangalore Pvt Ltd, a leading Bangalore based Technology Product Start-up, has announced the acceptance of investment from an IT focussed investor from Kolkata.
InRev owns Simplify360, one of the leading software tool in the Social Media Brand Monitoring and Analytics market in India. The software tool is used by several agencies and corporates houses in India, to name few of them are: Café Coffee Day, Starcom Mediavest Group, Beehive Communications, Impetus Research, Mast Kalandar, Narayana Netralaya and Spar Hypermarket.
Raj Mishra, who is based out of Delhi and has more than 18 years of experience in IT Sales with a rich experience in setting up a sales organization has joined the company's Board of Directors following the investment.
This marks the first institutional investment for InRev Systems. The company has defined its roadmap for the Indian market till 2015, going ahead as per the plan of expansion InRev has plans to open sales offices in Delhi, Mumbai, Chennai, and Kolkata in India & put a fully functional Sales Organization by March 2012.
InRev Systems CEO Mr Bhupendra Khanal is taking the investment as a vehicle to achieve company's goal. As per Mr Bhupendra, "This is the beginning of a long journey for InRev. I see this investment as a means to reach the goal. Our goal is to build a World-class Tech Product Company in India, catering to the needs of the global customers across the globe." He also adds, "I am confident about my team & I am also quite positive about the growth plans we have in place".
Excited about the investment CTO Rohit Gupta, InRev systems mentioned, "Simplify360 is among the best tools in the Industry. The investment will help us add more market centric features in the software tool as per the product road map." He also adds, "The World will soon see KPIs and best practices defined for Enterprise Social Media by Simplify360. We are happy that we have the investors backing our plan."
Raj Mishra talks about the relationship saying, "InRev has one of the best Entrepreneurial Team in place, and is driven by excellence and quality. The team understands Social Media and is passionate about Technology and Analytics. It is a pleasure for me to join them." He also adds, "Both we and InRev Team, have firm believe in innovation, quality delivery and the India Story. Thus it was a natural fit for us to join forces."
###