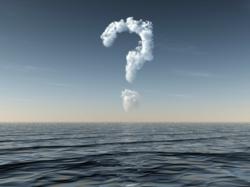 Genkiosk is delivered via the Cloud, maximising service and availability for the kiosk software in every region of the world.
Sheffield, United Kingdom (PRWEB) January 25, 2012
Genkiosk is the most powerful management system for self-service kiosks. The kiosk software is now expanding geographically around the world.
A new business drive is focusing on bill payment kiosks in countries where demographic and economic factors make the benefits especially attractive – both for end-users and business operators.
The rationale behind the initiative is grounded in both statistical analysis worldwide and local market research face to face, plus hard won experience on the ground elsewhere.
Jed Fraser, Chief Marketing Officer at GWD Media explains: "We have seen huge success with bill payment kiosks in specific markets. Take the Middle East for example. The benefits of being able to pay your bills – especially in cash – straight into a kiosk, whenever convenient, without standing in line, are enormous for significant portions of the population, especially the under banked. We worked hard to identify where else in the world similar services will be most appealing. This drive is the result of that investigation. And a month from now I am looking forward to seeing the progress for myself first hand in Indonesia and the Philippines where we are running a review in a month's time."
Genkiosk has seen bill payment kiosks growing hugely in popularity over the last few years.
Not everywhere, but in certain parts of the world, wherever the commercial proposition makes sense for customers:

Either 1) to pay bills for a specific utility or service on the premises of the provider
Or 2) to have the choice of paying a variety of bills, normally in a more public space such as a gas station, a shopping mall or even on the street.
In both scenarios, end-users benefit from the speed, ease and convenience of self-service.
No more waiting in line for human assistance – and often customers even have the ability to conduct transactions outside of normal business hours. The commercial benefits include improved efficiency and customer service. There is also the added advantage of acting as a magnet – attracting extra custom to the location.
As well as bill payment, self-service is growing wherever the business case makes sense for unattended kiosks to help customers:
Print photos
Access the Internet or information
Transfer money
Browse and shop.
The kiosks are simple and fast to use. The availability is high – up to 24 hours a day – and they often remove the need for customers to stand in line or wait for human assistance.
The result for end users: they get what they want - quick and easy.
Speaking from Hawaii where he is participating in PITA (the Pacific Islands Telecommunications Association), Trevor Pathak of GWD Media expanded: "Our first client in the Pacific Islands was in Fiji, managing Internet access via kiosks and Wi-Fi hotspots. Now that we are getting further involved in the region, we see that the potential – for both public service and commercial return – is huge. Self-service kiosks – including Internet access and bill payment - make sense for both business and the population."
Genkiosk supports self-service customers in bill payment, Internet and information, photo, money transfer and retail - in countries as far apart as the Americas, Europe and the Middle East. The new geographical drive now takes the kiosk management software full circle.
Commercially, self-service improves reach and delivery: operators can maximise their access to customers at whatever time that suits them best. Margins also improve, by reducing costs, especially for maintenance.
With Genkiosk it is straightforward to get the most out of an estate of kiosks by managing:
Sales
Performance
Service.
It's not just a question of keeping on top of things technically – to ensure the kiosks run smoothly while keeping visits and cost to a minimum – that is just the beginning. Genkiosk also underpins effective retail management: checking which locations are performing best, so operators can bring the rest of the estate up to scratch.
Core functionality comes cost-effectively along with the standard platform of Genkiosk. Customisation - to co-ordinate with specific software, hardware, peripherals, functionality and content distribution - sets each client apart.
Genkiosk was first developed in Europe, and has now gone global. Location is no longer critical to taking full control of self-service estates, as James Oladujoye, CEO of GWD Media explains: "Going into the Cloud – where Genkiosk computer services are delivered remotely regardless of global region – has transformed our business. Customers everywhere deserve– and demand – the very best. Nowadays, why should it matter which part of the world you are in, as far as software services are concerned? Our new clients everywhere will enjoy the latest and the best – just like our existing customers in Dubai, London, Seattle or wherever."
Genkiosk, from GWD Media was first developed to run and manage pay-as-you-go Internet kiosks. It has now grown to cover the full range of self-service applications.
After launching in Europe, it expanded first to the Americas, then the Middle East and beyond, going global via multinational customers and now with direct clients as far afield as Fiji in the South Pacific.
Genkiosk is delivered via the Cloud, maximising service and availability in every region of the world.
VeoVend, the sister of Genkiosk, provides the same monitoring and management services for more traditional vending (snacks, drinks, beverages, retail.) A hardware plug-in, with mobile phone SIM, gives online access to even the most basic vending machine.
GWD Media is headquartered in Sheffield, UK, and operates worldwide.
###