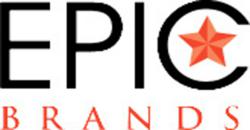 Elkridge, MD (PRWEB) January 24, 2012
The EPIC Brands has begun selling advertising space in their Battle at the Boardwalk and Reach the Beach national championship event programs, as well as specialty advertising packages within each event venue available to local businesses specifically for their largest national events this season.
Spirit Unlimited's Battle at the Boardwalk Cheer and Dance Nationals takes place in Atlantic City, NJ on February 11th, 2012. Over 3,000 participants and over 7,000 spectators- that's over 10,000 people, can be reached by advertising at this event. Several packages to accommodate local business' needs, including ads on video screens, tables in VIP rooms, and more, are also available, and the EPIC Brands would like to offer this advertising opportunity to Atlantic City area businesses. In addition, team coaches and fans may purchase event program ad space to show support of their teams and cheerleaders. Information and forms are attached, and all entries for advertising at Battle at the Boardwalk are due no later than Friday, February 3rd, 2012.
Reach the Beach Cheer and Dance Nationals (RTB) are American Cheer and Dance Academy's most prized events year after year. The EPIC Brands will be hosting the 13th annual RTB Nationals in Ocean City, MD over 2 weekends- February 24th- 26th, 2012 for Rec, School, and Dance teams, and March 30th-April 1st, 2012 for All-Star and College teams. There will be over 300 teams in attendance each weekend of competition, which equates to over 5,000 competitors and over 15,000 spectators per event. Any Ocean City area businesses who are interested in advertising at this event should see the attached information packet for pricing and specifications on event program ads, video screen ads, sponsorships, and more. In addition, coaches and fans are able to purchase ad space in event programs to show support for their favorite teams and cheerleaders. All entries for February 24th-26th weekend are due no later than February 3rd, 2012 and all entries for March 30th-April 1st weekend are due no later than March 2nd, 2012.
Please contact Jennifer Lodder at the EPIC Brands with questions or for more information.
###