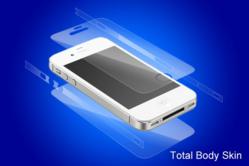 WESTMINSTER, CO (PRWEB) January 27, 2012
Best Skins Ever, the premier online retailer of clear screen protectors for electronic devices, posted record numbers in one of the busiest holiday seasons in online retail history. The Colorado-based manufacturer and retailer put an emphasis on user engagement with new online marketing and email promotional campaigns to boost site traffic and spike revenue to finish off 2011 strong.
Best Skins Ever, who has built a reputation on customer service, tapped the well of consumer engagement with email marketing campaigns designed to help their loyal customers save on shipping. With campaigns set for the middle of the month and immediately following the holidays, the online retailer was able to out-gain last year's holiday season by over 18% in sales.
The month of December was the year's second highest month in sales, trailing only March of 2011 which saw the release of the iPad 2 tablet and a following surge in demand for accessories like a clear, protective iPad 2 Screen Protector, manufactured and sold by Best Skins Ever.
The Colorado-based online retailer also saw an all time high eCommerce Conversion rate at 8.67%, the previous high being set in October 2011 driven by the release of the iPhone 4S and the following surge of demand for iPhone 4S & iPhone 4 Skins.
About Best Skins Ever:
Best Skins Ever, based out of Westminster, Colorado, provides scratch proof protective skins, covers & screen protectors for smart phones, laptops, tablet computers, media devices and more. A company that both manufactures and sells transparent products, also believes in doing business transparently.
Their four aspects of being a transparent company rely on their honesty – offering full disclosure on their products, reputation - among their loyal users, price - offering a fair price in their market and ease of use with product tutorials and step-by-step application directions.
###