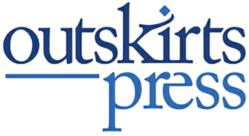 The top ten best selling books in self-publishing for December 2011.
(PRWEB) January 24, 2012
Alphabetically, its ten best performing self-published books for December were:
*American Gibraltar by Henry Osmers
*Bob, the Tree who Became a Star by Suzanne Lintz Ives
*Daily We Seek You by Jane McConnell, O.S.F.
*In The Blink of An Eye by Sheryl Brown Nixon
*Letters to a Young Huntsman by Andrew Barclay
*M&M Twins - Lost in Browser Cave by Jessica Tornese
*A Road Map To Re-Employment by Rob Wolf & Paul Ferreri
*Roswell Redemption by Cindi Crane
*Watch Where You Step by Jenepher Field
*Why Are All the Good Teachers Crazy? by Frank Stepnowski
All these books, and other Outskirts Press titles, are available from all major online retailers like Amazon, Barnes & Noble, Powell's, Books A Million, and others, plus conveniently from the Outskirts Press Direct bookstore at http://outskirtspress.com/bookstore for discounts ranging from 10% – 55%.
About Outskirts Press, Inc.
Outskirts Press offers high-quality, full-service self-publishing and book marketing services for writers and professionals who are seeking a cost-effective, fast, and flexible way to publish and distribute their books worldwide while retaining 100% of their rights, 100% of their profits, and 100% of the creative control. http://www.outskirtspress.com.
Outskirts Press, Inc., 10940 S. Parker Rd - 515, Parker, Colorado 80134
http://outskirtspress.com, 1-888-OP-BOOKS
# # #