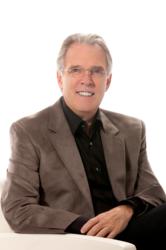 The Inman selections spotlight the innovation and accomplishments integral to moving the regional housing market forward last year, and in the future.
Rockville, MD (PRWEB) January 27, 2012
Metropolitan Regional Information Systems (MRIS) is pleased to recognize David C. Charron, president and chief executive officer of MRIS, and additional influential industry figures with local connections. Inman News, the nation's leading source of independent real estate news, recently released its annual list of the 100 most influential people in real estate.The Inman selections spotlight the innovation and accomplishments integral to moving the regional housing market forward last year, and in the future.
The Inman 100 list recognizes the most influential real estate leaders of each year. It is a list of power brokers, thought leaders and industry visionaries. Along with David C. Charron, several others with local ties include: Jeffrey Detwiler, president and chief operating officer of Long & Foster® Companies; Shaun Donovan, Secretary of U.S. Department of Housing and Urban Development; Todd John, chief operating officer of Listingbook, LLC.
David C. Charron is chief executive officer and president of MRIS, one of the largest multiple listing services in the nation, facilitating more than $100 million a day in real estate transactions in the Mid-Atlantic region. As a national expert in residential real estate, executive leadership and industry collaboration, Charron serves as Chairman of the MRIS Investment Committee, was a founding member of the COVE Group (a group of major market information providers), served as a Board member of the REALTORS® Federal Credit Union, and was a member of the NAR MLS Policy Committee. Charron is a prior recipient of the Inman 100 award and has also been named as one of the "Top Ten Newsmakers" by the Swanepoel Trends Report. He was selected "Volunteer of the Year" by the National Eating Disorders Association, which provides education and awareness to individuals and families suffering from eating disorders. Charron has stated that, "the real estate market's most important commodity – and the cornerstone of an eventual housing recovery – is timely and accurate information on the local level with a real-world perspective. This also allows public, government, financial institutions, investors and real estate professionals to make informed decisions." He was acknowledged and applauded this year by MRIS for his decade of service to the company, for his innovation on the service side, and his focus on financial integrity and performance.
Jeffrey S. Detwiler is chief operating officer and president of Long & Foster, one of the largest real estate companies in the Mid-Atlantic Region with over 170 offices and more than 11,000 sales associates. Inman recognizes Detwiler for his direction of Long & Foster Real Estate's release of a free interactive mapping tool that displays market reports by various geographic factors for areas in the company's Mid-Atlantic region. In more than twenty years of broad mortgage industry experience, he's held executive positions that span the industry's spectrum: in the loan originations market, as a Wall Street investor, and as an investment banker, among others.
Shaun Donovan was sworn in as the 15th U.S. Secretary for Housing and Urban Development (HUD) in January 2009 after serving as commissioner for New York City's Department of Housing Preservation and Development. HUD works to implement several Obama administration programs intended to avoid foreclosure, and Donovan's tenure as HUD Secretary reflects his commitment to making quality housing possible for every American.
Todd John joined Listingbook as chief operating officer in 2008. In 2011, Listingbook released an "advanced intelligence" version of its property search platform, which streamlines, via enhanced client-tracking capability for agents, the road to signed contracts. Before joining Listingbook, John worked eight years in various divisions, including e-commerce and advertising at AOL. Listingbook is an affiliate product offered to MRIS customers to help them sell their real estate listings faster.
"To be a part of the Inman 100 is an honor since it speaks to our commitment to the advancement of the real estate industry in quantitative ways," said Charron. "I'm pleased to see other local visionaries on the Inman 100 list that have each contributed to helping the real estate market recover in 2012 and beyond."
To view the full Inman 100 report, please visit: http://www.inman.com/inman100.
ABOUT MRIS
MRIS is real estate in real time™, enabling its customers to list and sell nearly $100 million in real estate each day and nearly $100 billion in listings and closed sales in 2010. A leading developer of real estate information technology, MRIS offers a growing portfolio of technology solutions, including broker and agent software products and an industry-leading consumer portal, HomesDatabase.com. MRIS also showcases unique homes and offers tailored community information through its online television network, mrisTV. MRIS serves nearly 45,000 real estate professionals spanning a 22,000 square mile section of the Mid-Atlantic region, including Maryland, Virginia, Washington, D.C. and markets located in Pennsylvania and West Virginia. For more information, visit MRIS at MRIS.com. "Like" us on Facebook.com/MRISonFB, and follow us on Twitter, @MRIS_REal_News.
###