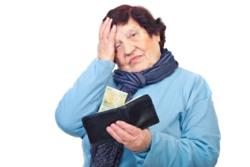 The economic contraction that started in 2007 has caused havoc for retirement savings accounts.
New York, NY (PRWEB) January 25, 2012
A recent article in popular financial newsletter Profit Confidential reported that the personal savings rate in American has unexpectedly fallen back to its lowest level since December 2007, as consumers are taking on more debt. However, a closer look reveals something more disturbing, according to Michael Lombardi, lead contributor to Profit Confidential. He says that the signs are pointing to retirement becoming an impossibility for U.S. citizens.
"Many Americans have given up on trying to plan for retirement; people are just trying to survive day-to-day after the economic contraction we experienced from 2007 to 2008," says Lombardi.
As reported in Profit Confidential, loans taken from retirement saving accounts, dipping into their savings, rose 20% in 2011, across all demographics. Among lower income earners, this number jumped by as much as 60%.
In a study discussed in a recent article by Lombardi, a large sample of 150,000 people with 401(k)s was taken to gauge how Americans with 401(k)s were faring. The study revealed that close to 33% of people have loans outstanding against their 401(k)s (source: Aon Hewitt).
"The economic contraction that started in 2007 has caused havoc for retirement savings accounts," says Lombardi.
Lombardi believes that these statistics reveal a crisis. He thinks it also highlights the fact that, unless the U.S. exits this economic contraction with significant job creation and real wages that climb, a comfortable retirement will become impossible for most Americans.
Almost all of the people in the survey initiated their loans against their savings to pay for essentials like day-to-day bills, car repairs, and student loans.
"With this backdrop, and a continued lack of job growth, I believe the surprise for most economists in 2012 will be just how quickly economic growth converts to economic contraction again," says Lombardi.
Profit Confidential, which has been published for over a decade now, has been widely recognized as predicting five major economic events over the past 10 years. In 2002, Profit Confidential started advising its readers to buy gold-related investments when gold traded under $300 an ounce. In 2006, it "begged" its readers to get out of the housing market...before it plunged.
Profit Confidential was among the first (back in late 2006) to predict that the U.S. economy would be in a recession by late 2007. The daily e-letter correctly predicted the crash in the stock market of 2008 and early 2009. And Profit Confidential turned bullish on stocks in March of 2009 and rode the bear market rally from a Dow Jones Industrial Average of 6,440 on March 9, 2009, to 12,876 on May 2, 2011, a gain of 99%.
To see the full article and to learn more about Profit Confidential, visit http://www.profitconfidential.com.
Profit Confidential is Lombardi Publishing Corporation's free daily investment e-letter. Written by financial gurus with over 100 years of combined investing experience, Profit Confidential analyzes and comments on the actions of the stock market, precious metals, interest rates, real estate, and the economy. Lombardi Publishing Corporation, founded in 1986, now with over one million customers in 141 countries, is one of the largest consumer information publishers in the world. For more on Lombardi, and to get the popular Profit Confidential e-letter sent to you daily, visit http://www.profitconfidential.com.
Michael Lombardi, MBA, the lead Profit Confidential editorial contributor, has just released his most recent update of Critical Warning Number Six, a breakthrough video with Lombardi's current predictions for the U.S. economy, stock market, U.S. dollar, euro, interest rates and inflation. To see the video, visit http://www.profitconfidential.com/critical-warning-number-six.
###