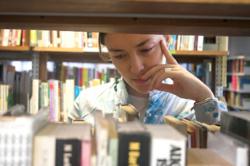 As a result of recent business activity, Fellows and Associates are in the process of hiring a new researcher.
London, United Kingdom (PRWEB) January 25, 2012
Fellows and Associates, a UK based recruitment firm specialising in intellectual property recruitment, is expanding its workforce based on a positive view of business growth in 2012.
"We are seeing recruitment in technical areas that have previously been difficult to source jobs for such as chemistry, biotechnology and trademarks," says Pete Fellows, Managing Director. "Month on month we have new instructions, quite often from clients that are novel to us. Candidates seem more difficult to find than they have been in recent years so firms are relying on recruitment companies much more."
The majority of positions that Fellows and Associates have advertised in the last 12 months have had a focus on Electronics Patent Attorneys. Pete reports that whilst this is expected to remain the case, there is undoubtedly more opportunity for Patent Attorneys with a different technical background.
As a result of recent business activity, Fellows and Associates have interviewed candidates through assessment centre to hire a new researcher. The researcher will aid on head hunt projects in particular. Emma van Opstal, a Consultant for the firm, explains: "In more candidate short market conditions sometimes you have to solicit interest in a position you are hiring for and not simply rely on advertising. By increasing our resources we will be able to provide greater capacity in data research to support our clients in recruitment projects such as headhunt campaigns."
"We were surprised by the volume of applicants we received, which was in the region of 70 for one job," says Emma. "There is undoubtedly an upturn in the IP sector, but the number of applicants does demonstrate that this is not necessarily true of the wider economy."
The upturn in business within the IP sector has already led Fellows and Associates to conduct other key research. "We are currently conducting a salary survey for the UK market to ascertain how remuneration might have changed over recent months. Our feeling is that firms are steadily having to pay more to attract new recruits but we hope to obtain more empirical data to confirm this theory," says Pete.
Fellows and Associates have a wide range of opportunities they are currently recruiting for across a variety of technical disciplines – particularly for electronics Patent Attorneys but also biotechnology, chemistry, trademarks and IP Lawyers.
About Fellows and Associates
Fellows and Associates recruit Patent Attorneys, Trade Mark Attorneys, IP Lawyers and other Intellectual Property professionals worldwide. The firm offers a diverse range of recruitment services including search, advertised selection and managed campaigns. Its newly launched consultancy division 'Fellows Business Consulting' offers targeted strategic advice to firms within the Intellectual Property sector worldwide.
Fellows and Associates' Managing Director Pete Fellows has over a decade's experience in the recruitment industry and has recruited positions in locations such as Russia, Australia, the UK, Hong Kong, Singapore and the United States. More recently he has been responsible for moving Partners of major firms of Patent Attorneys to positions worldwide.
###