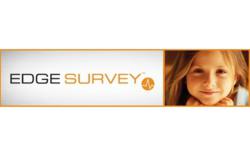 CTQ could not be more pleased with the passion our newest clients have infused in their pursuit of excellence within their organizations.
Branford, CT (PRWEB) January 31, 2012
CTQ Solutions, Inc. (CTQ) experienced record growth in 2011, adding hundreds of new clients across all healthcare markets. CTQ is highly impressed with how rapidly they have embraced actionable data to improve care. "CTQ could not be more pleased with the passion our newest clients have infused in their pursuit of excellence within their organizations," notes Paul Faraclas, President & CEO of CTQ.
"It is rewarding to observe how quickly our service has positively impacted these organizations. EdgeSurvey™ acts as an enabler or conduit to improvement, however all credit of achieving excellence is entirely tied to our clients' efforts. As they make great use of our service to improve effectiveness and care, it quite simply pushes us to want to give them more. CTQ is fortunate to have what we consider to be the best client census in healthcare."
Chesapeake Urology Associates, located in Baltimore, Maryland, is the largest urology practice in their state, managing 30 centers, 45 physicians, and over 300 employees. Patricia Schnably, Vice President, Marketing & Communications, offered the following thoughts about EdgeSurvey and CTQ.
"The monthly and quarterly reports we receive give us highly detailed information that helps us continually improve the experience that we deliver to our customers. Our group has 16 urology offices, 14 surgical centers, and 50 physicians. The reports allow us to compare scores and performances and spot trends, and provide us with critical insight into how our facilities, staff and physicians are doing and where we can improve. I would definitely recommend CTQ to others, as they are exceptionally customer oriented and very knowledgeable within the industry."
Faraclas, in turn, credits Chesapeake Urology Associates in being instrumental in introducing CTQ's Net Promoter Analysis. "During our initial discussions, Pat and I spent considerable time developing Net Promoter Reporting that now benefits all CTQ clients. It has been a great experience from the onset collaborating with Pat and her entire organization as they are very-forward thinking."
Banner Health is one of the largest nonprofit hospital systems in the country, operating 23 hospitals and health care facilities across Alaska, Arizona, California, Nebraska, Nevada, and Wyoming. Kay Smith, the Director of IT at Banner Health, utilizes CTQ to improve their services. "CTQ delivers a personalized, user-friendly, and cost-effective service. They provide us with a great alternative to keeping our fingers on the pulse of our patient's levels of satisfaction within all of our facilities. The Dissatisfaction Alerts prove an efficient method of tracking all patient concerns, and following up with them promptly. CTQ is prepared to grow as needed by their clients."
Advanced Orthopaedic Centers is an extremely well-known full-service orthopaedic practice that manages ten facilities throughout Central Virginia. Having only been with CTQ for a short while, Advanced Orthopaedic Centers has already implemented process improvements as they proactively identify opportunities to excel. Marie Bromm, QI Coordinator shared "CTQ is a cutting edge organization that goes the extra mile for their clients. EdgeSurvey and their in-depth reports have helped our organization identify areas of improvement for patient satisfaction, and educated us as to where we stand nationally. The information is delivered in a comprehensive and effective manner, and the extensive comments section is invaluable, as it illustrates the entire patient experience. We often use the quarterly reports to make internal adjustments."
Glasgow Medical Center, host to over 100 physicians in northern Delaware, originally signed on with CTQ in 2006. Having experienced such success with EdgeSurvey, they committed an additional three locations in 2011. Art Kretz, COO, speaks highly of CTQ and what they have to offer. "CTQ opens a window into our customer's minds. We have been using EdgeSurvey in our surgery center for a number of years and have recently introduced it in our three urgent care centers. EdgeSurvey gives us hard evidence of what we're doing right and what areas we need to focus on to improve. As a company, they are responsive and attentive; I am an advocate for what they do."
CTQ is very pleased to not only welcome Chesapeake Urology Associates, Advanced Orthopaedic Centers, Banner Health, and Glasgow Medical Center, but all new 2011 clients. Committed to helping improve patient satisfaction, the Connecticut-based company continues to hire, expand office space, and enhance product offerings.
About CTQ Solutions, LLC:
Since 2003, CTQ Solutions, LLC has provided healthcare facilities with the opportunity to optimize patient feedback by integrating electronic surveying with paper-based surveying. CTQ, which stands for Critical to Quality, offers integrated patient satisfaction surveying, physician satisfaction surveying and employee satisfaction surveying, along with benchmarking and quality improvement solutions that promote better care and service. CTQ is the clinical benchmarking arm of the Physician Hospitals of America and is a CMS-certified HCAHPS® vendor.
###