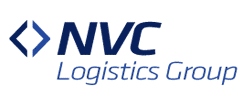 Rockleigh, NJ. (PRWEB) January 26, 2012
NVC Logistics Group, a leader in home delivery and value-added transportation services, has introduced their new Delivery Service Evaluation. This free analysis is an adjunct to their Supply Chain Consulting Service offering, and provides new prospects with a practical review and recommendation of their regional/national transportation program, which they may not get elsewhere.
"Oftentimes small & medium-sized businesses, as well as start-up companies, don't have the qualified supply chain resources they need to internally identify and solve regional or national home delivery and transportation issues." said Paul Henrici, President. Its purpose is to provide practical solutions that produce results and enhance the efficiency of their transportation program. "Hopefully this free evaluation will act as an incentive for these prospects to more closely examine their program," said Bill Dugan, VP National Accounts Director and one of the specialists who'll work with prospects. Dugan also added that "once completed, there is no future requirement on their end."
NVC's team of veteran logistics specialists will leverage their industry knowledge & experience to initiate an audit and then review, identify and recommend potential areas of improvement. This can be accomplished with either a few phone conversations or an in-person visit. Areas covered by this free evaluation include: home delivery process, schedule optimization, route review, resource allocation, systems integration, transportation process review and management reports.
NVC Logistics Group, with offices in NY/NJ, Chicago and Los Angeles, provides specialized transportation and delivery of hi-value, oversized items to homes and businesses nationwide. With a core competency in white glove home delivery, NVC Logistics Group also offers Warehousing, Reverse Logistics, Asset Recovery, and Distribution Services. For more information call 877.526.3393 or click http://www.nvclogistics.com.
###