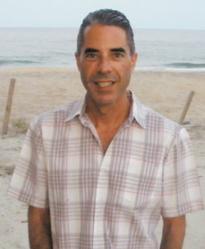 It's the people who believe in themselves the most that find success. It's all about your attitude. If you believe you have bad luck and blame external forces, you're never going to be successful.
(PRWEB) January 25, 2012
Though New Year's Day has come and gone, New Year's resolutions are in full swing. One popular goal is to get in shape financially, which is easier said than done. But author Mike Mann said he knows where to begin.
Mann's book, "Make Millions & Make Change Secrets to Business and Personal Success," has helped budding entrepreneurs down a path to financial success.
Delaware businessman Jason Exline said he and Mann quickly became friends after he attended a party at Mann's beach house last summer.
"What drew me right away were his Internet companies. I have always been in the IT field and just started tapping into Web design," Exline said about his first encounter with Mann. "Then I became inspired by Mike's book. Sometimes, when I have a bad day, I'll just pick it up and read it to re-center myself."
But don't let the title fool you, the book is no get-rich-quick scheme.
"I'm not going to sugar coat it, there is no miracle serum that will make you rich overnight," Mann said. "It's a lot of hard work, but it's definitely possible."
With their finances in a slump, many people are living paycheck to paycheck. Mann said his book presents a formula for getting rich in tough economic times. He has helped companies develop business plans and build winning sales teams, and his ideas are catching on.
Mann has founded several successful companies including Phone.com, SEO.com, DomainMarket.com and PurePPC.com. He has been doing business online since the 1990s and formed the world's largest secondary market for domain names.
"There are specific things you can do in your business today and start making money," Mann said. "The book starts out explaining what kind of attitude you need to have in order to start a successful business. It then goes into detail about how to address a whole myriad of important business issues."
Mann is so confident that those who use the book could earn more money that he is allowing people to read "Make Millions & Make Change" for free at http://www.makemillions.com.
"The biggest thing I got out of Mann's book is that anybody can make money if they're willing to put in the time and hard work," Exline said. "Mike is a real guy who started out small. He didn't start with a million dollars, he worked for it."
Exline said the book taught him about the importance of communication and networking with other businesses, which is his goal for 2012.
Mann stressed that anyone is capable of being successful despite their background.
"Believe it or not, the smartest people are not the ones on top," Mann said. "It's the people who believe in themselves the most that find success. It's all about your attitude. If you believe you have bad luck and blame external forces, you're never going to be successful."
"Make Millions & Make Change" is the first book in a three-volume series. The second installment is called "Applied Evolution -- Leveraging Natural Selection and Human Behavior for Peace." The title of the third book is "Fixing Government! Save Trillions and Save the World."
# # #