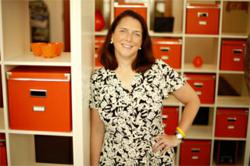 Facebook has a huge reach, of over 800 million users and a wealth of accurate demographic information about those users, yet few advertisers have seen positive results
CHARLOTTESVILLE, Va (PRWEB) January 25, 2012
Janet Driscoll Miller, CEO and President, of the Facebook advertising management and search engine marketing firm Search Mojo and Maya Grinberg, Social Media Manager of Wildfire Interactive, will headline a free webinar reviewing why you should advertise on Facebook and how to see positive ROI from these efforts. The Secrets to Getting Positive ROI from Facebook webinar will be held on Thursday, February 2nd, at 2:00 p.m. ET.
"Facebook has a huge reach, of over 800 million users and a wealth of accurate demographic information about those users, yet few advertisers have seen positive results," said Miller. "Facebook continues to offer new ad types and displaying these ads in different ways. The key to seeing a positive ROI from these ads is learning how best to set up the campaigns and which ads work best for which industries or advertiser types."
During this webinar, experts from Search Mojo and Wildfire Interactive will review the best practices to start advertising on Facebook, evaluate the different ad types, and how to see a positive ROI from these ads. This webinar will include case study data and specific client examples to demonstrate these principles.
The presentation will cover the following topics:

Why you should consider or reconsider paid advertising on Facebook
An overview of how Facebook advertising works
o What?
o Where?
o How?

Best practices for Facebook advertising
o Client examples
o Case study data

How to create an integrated presence on Facebook
Advantages of new ad types
o Story Teller ads
o Sponsored Stories
The presentation is designed for:
Marketing professionals interested in testing or increasing marketing budgets in social media and Facebook will find this webinar informative. The discussion of social media and Facebook advertising will be important to improving online visibility and increasing positive ROI.
Online registration for the webinar is available at: http://www.search-mojo.com/webinar
About Janet Driscoll Miller
Janet Driscoll Miller is the president and CEO of Search Mojo. With more than twelve years of search engine optimization experience, Janet has spoken at search engine conferences including SMX Advanced, Search Engine Strategies and Pubcon. Janet has published articles in B2B Magazine, Visibility Magazine and others, and contributes to several blogs, including Search Marketing Sage, Marketing Pilgrim and Search Engine Journal. You can follow her on Twitter as @JanetDMiller.
About Maya Grinberg
Maya Grinberg is the Social Media Manager at Wildfire Interactive. In this role, she maintains external company communications, including writing its blog, creating and distributing its marketing newsletters, managing its Twitter and Facebook accounts, and creating content for its website. She specializes in corporate social media strategies and teaching companies how to optimize them. She is a regular contributor to the Huffington Post, Social Media Examiner, and Social Media Today. Prior to joining Wildfire, Maya was a strategy consultant for IBM, working primarily within the energy and utility industries. She is a graduate of the Applied Economics and Management program at Cornell University. You can follow her on Twitter as @papayamaya.
About Search Mojo
Search Mojo specializes in lead generation through search engine marketing services. Founded in 2005, Search Mojo uses the latest information and techniques to help companies improve their organic search engine rankings as well as improving pay-per-click advertising performance in search and Facebook advertising. Learn more about Search Mojo at http://www.search-mojo.com or read our blog, Search Marketing Sage, at blog.search-mojo.com.
###