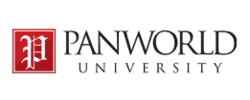 Orlando, FL (PRWEB) January 26, 2012
Today Panworld University announced the graduation of 7,132 students from the year 2011. The University also received its largest pool of applicants, in record breaking time with the most selective pool of students ever. In addition, the academic profile for the enrolling students matches or exceeds previous year's record highs: 89 percent graduated in the top 10 percent of their high school class. Forty-four percent received financial aid from Panworld which is an important indicator of socioeconomic diversity.
"I congratulate the staff and the students for such an achievement and I believe that this is what Panworld University is all about," University Dean, Adam Briggs added. He also said that Panworld continues to grow at a pertinent rate and the University aims to provide extraordinary possibilities for growth to students who wish to graduate with a valuable degree and to succeed professionally.
Panworld University shall continue with its growing and developing culture by encouraging students to continually create and innovate – hence, the Panworld Portrait Project was introduced last year, through which all graduating students got a chance to express their life stories and aspirations for what they wanted to achieve in life.
Far from the dry mission statements, term projects or resumes, the basic crop of the portrait project revealed real experiences that students wouldn't necessarily reveal otherwise.
Adele, one of the graduates and also a scholarship student, stated that it was the innovation, development and the opportunity to learn that brought her to Panworld University which mainly sets it apart from other Online Universities. "I was delighted to join the program at Panworld, since my previous work experience was considered for an easy transfer of credits which allowed me to fast-track my degree yet work towards a promotion," she added.
Panworld University shall continue to offer state of the art education to its students while also ensuring that they get to benefit from the best job placement services in the market.
About Panworld University
Panworld University is a leading online university that provides accredited online degree and diploma programs all over the world. Other than scholarships and limited grants, the university offers student and alumni services as well. As one of the world's largest online universities, Panworld University provides globally accredited, flexible, affordable, and high-quality education for students around the world.
###