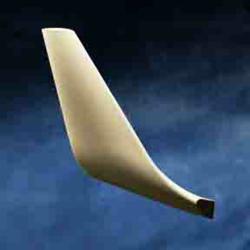 We are honored to continue our 50-year relationship with Boeing.
Tacoma, WA (PRWEB) January 26, 2012
General Plastics Manufacturing Company has signed a new three-year agreement with The Boeing Company. Under the contract, which includes an additional one-year option, General Plastics will supply flight deck and cabin interior components for all models of the Boeing 737, 747, 767, 777 and 787 aircraft. The contract was signed in December 2011.
"We are honored to continue our 50-year relationship with Boeing. All of us remain singularly committed to attaining the highest product performance standards and most responsive lead times while delivering superior customer service," stated President Bruce Lind. "Our recent – and third consecutive – Boeing Performance Excellence Award attests to the seriousness of that commitment."
For half a century, General Plastics has been a components supplier to Boeing and its subsidiaries, as well as to its Tier 1 vendors. The company produces high-strength, lightweight, flame-resistant composite core materials and "edge close-out" for honeycomb structures. These products are used in Boeing's aircraft flight deck pads, passenger cabin walls and ceilings, passenger compartment overhead stow bins, service-class divider partitions, food-service galleys, and lavatories. Boeing also relies on General Plastics' extensive experience with polycarbonate and acrylic sheets for aircraft passenger windowpanes and wingtip-lens transparencies. From Air Force One to the new Boeing 787, General Plastics has a solid track record of providing Boeing with top-quality flyaway parts.
About General Plastics Mfg. Co.
For 70 years, General Plastics has been a recognized pioneer in the plastics industry. It develops and manufactures high-density polyurethane foam products, including its signature LAST-A-FOAM® and build-to-print composite parts. Through its network of distributors, the company exports products to more than 10 countries for the aerospace and defense, nuclear containment, composite core, construction, testing, marine, solar and wind energy industries. General Plastics' products are manufactured according to ISO 9001:2008/AS9100C and meet such demanding quality systems as NQA-1, Mil-I-45208A and Boeing Company D6-82479. Visit http://www.generalplastics.com.
*For more information on the Boeing Performance Excellence Award, visit http://www.boeing.com/companyoffices/doingbiz/supplier_portal/bpea.html.
# # #