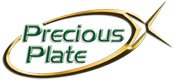 With gold at record values, the demand for reducing gold consumption is intense
Niagara Falls, New York (PRWEB) January 25, 2012
Precious Plate has done it again. The industry pioneer in precious metals plating, selective plating, reel-to-reel plating, and gold spot plating recently completed testing and development of its newest stripe plating technology — AccuStripeTM.
For customers, the use of AccuStripeTM stripe plating technology can lead directly to significant gold savings in the stripe plating process. The technology features an unmatched degree of position control, which reduces over-plating and lowers the amounts of wasted gold. Just one look at the current market value of gold prices shows just how much reducing gold overplating matters.
"With gold at record values, the demand for reducing gold consumption is intense," says Dave Miller, Precious Plate's Vice President of Sales and Marketing. "With our AccuStripeTM technology, we are adding to an integrated portfolio of technically advanced processes that enable generous gold savings without compromising the quality or integrity of our customers' products."
Selective stripe plating is generally one of the most cost-effective solutions for selective plating stamped parts and flat-stock material. Thanks to superior tight tolerance control, AccuStripeTM simply makes it more affordable by only applying precious metals to exposed critical areas.
To learn more about AccuStripeTM Plating technology and request a quote, contact Precious Plate at 716.283.0690 or 1.800.684.4774, or email the company at sales@preciousplate.com. Interested customers can also take a look at the company's web site for more information on their technologically advanced methods of gold plating, selective stripe plating, and selective spot plating services.
About Precious Plate Inc. -- The Niagara Falls-based company has been pioneering industrial plating of gold, silver, and other precious metals as part of its industry-leading selective electroplating services for nearly 40 years. Precious Plate's electroplating equipment and selective electroplating processes can deposit precious metals with extreme selectivity, which reduces the amount of precious metals used in the electroplating process and ultimately the cost to customers.
###