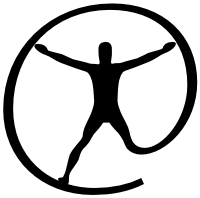 Knowing exactly when attachments are accessed can be critical.
Bethesda, MD (PRWEB) January 30, 2012
The new mxHero plugin, Attachment Track, allows email users to send emails with attachments and be notified with the date and time recipients access the included files. Users no longer need to wonder if an attachment was accessed. In this way, a sales executive would know when to follow up after sending a sales proposal to a prospect, for example.
The Attachment Track plugin works by allowing users to indicate before sending an email that attachments should be tracked. After sending, the email attachments are removed and stored by mxHero. In their place, mxHero attaches an html file with links to all the original attachments. Recipients of the email can now access the attachments by clicking on the links. For each file downloaded, the sender receives a notification of who accessed.
mxHero is an open source software platform that can be installed with any email system. mxHero extends email's capabilities through plugins managed by a simple and intuitive interface.
mxHero is developing more than 70 functionalities, some unprecedented in email. The current release includes more than 15 plugins with the added benefit of visual reports of effectiveness.
Alexis Panagides, CEO of mxHero :
"The ability to know when your attachments have been accessed can be an important bit of information in our time critical day. You can imagine many usage cases ranging from sending an agenda before a meeting to time sensitive commercial proposals or even legal documents."
About mxHero:
mxHero Inc. (Delaware, USA) is the child of IT industry veterans with over 15 years of experience in email specific technologies. It is in commercial deployment by several hosted email providers with the largest single installation carrying five thousand accounts.
mxHero is currently available in source format, a ready to run virtual appliance for VMware and other virtualization platforms and an automated installer for Ubuntu, Debian and Redhat Linux distributions.
###