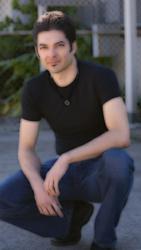 Dating Expert Reveals Answer to 'Is She Playing Hard to Get?' In New Report
San Mateo, CA (PRWEB) January 31, 2012
There are ways to help weed out whether a woman is just playing hard to get or whether she is the poisonous type of women that is best avoided, Carlos Xuma says in a recent report called "Is She Playing Hard to Get?"
"Women have faults," Xuma says. "For many men it is hard to believe this when they meet a lady who is so gorgeous she might be a divine entity. But men just try to keep women in perspective. Women are no better nor worse than men. Men sometimes cover their eyes with daydreams and fantasies when they first meet a woman. It is only when the man has been with the woman for a while that he starts to see her faults."
It is important for men to develop the ability to see through this blinding type of haze early on in the relationship before they have invested too much emotionally, physically, even financially, in order to attract more women, Xuma says.
"This new report: "Is She Playing Hard to Get?" discusses harmful female personality types and how men can recognize them early enough to do something about it," he says.
For instance, in the report, Xuma talks about several "poisonous" types of women, including the mentally unstable woman, the gold-digger, the female player, the flake, the thrill-seeker, the nag, and the violent and abusive woman.
The violent and abusive woman usually starts out moderately abusive, Xuma explains. In the very early beginning, a man might wonder: is she playing hard to get? Now you are starting to ask how to build confidence with women.
"There is an occasional teasing insult, but then it begins to rapidly escalate," he says. "This type of woman only feels loved if she is the center of a whirlwind, dramatic relationship such as you would read in the tabloids. This type of woman will do whatever it takes to make a man react, adding fuel to the fire."
Xuma is careful to point out in his report, "Is She Playing Hard to Get?" that all women possess a bit of these traits to some degree. (Probably men do, as well, he says.) The point is that men need to identify the women who are extreme in these types of behaviors. If men develop this ability, they will be able to save themselves major headaches and heartache down the road, Xuma says.
Xuma has spent years teaching hundreds of men flirting tips for guys and has been a dating expert and attraction adviser for more than 10 years. He has appeared on ABC and CBS television, as well as Playboy radio. He's the author of The Bad Boy Formula, Secrets of the Alpha Male, the Girlfriend Training Program, and numerous other books and articles. He has also been recognized for his work sharing dating advice for guys, and helps them determine is she playing hard to get?
For more information, visit Carlos Xuma's website at http://www.win-with-women.com.
###